Infineon kicks off new Fab in Dresden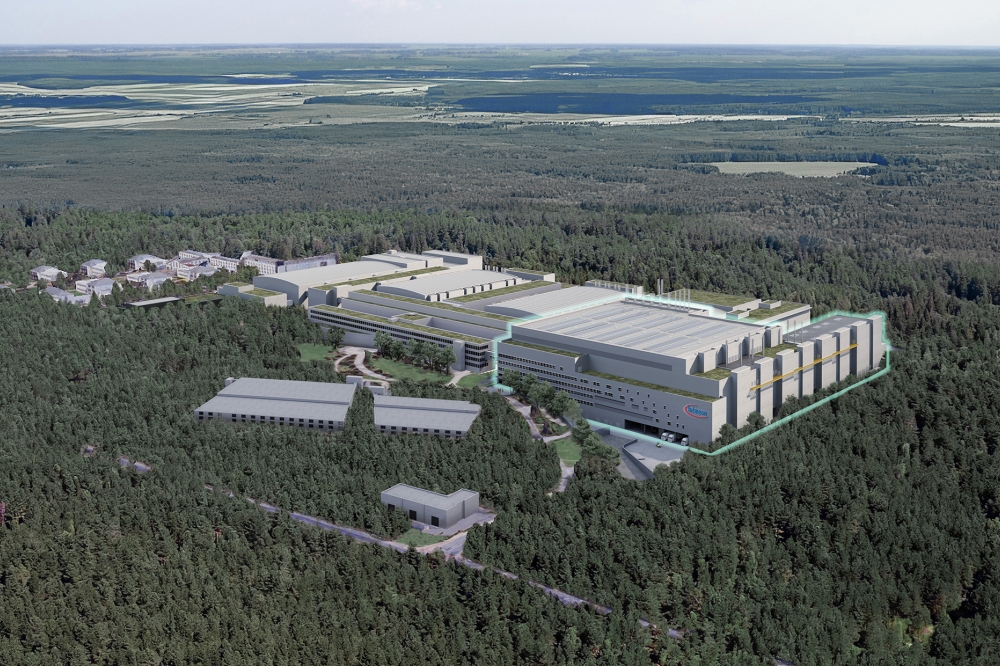 Completion of Smart Power Fab planned for 2026

Infineon Technologies AG is starting construction of its new plant for analogue/mixed-signal technologies and power semiconductors in Dresden, Germany.
The new plant will be closely linked with the Infineon Villach site, which the company is converting to make SiC and GaN power chips on its previous 200mm and 150mm silicon lines.

The German Federal Ministry for Economic Affairs and Climate Action (BMWK) has approved an early project launch, meaning that construction can already begin before completion of the inspection of legal subsidy aspects by the European Commission.
Subject to the European Commission's state aid decision and the national grant procedure, the project is to be funded in accordance with the objectives of the European Chips Act. Infineon is seeking public funding of around one billion euros. The company plans to invest a total of approximately five billion euros in the plant (artist's impression picture above), which is set to begin production in 2026. This constitutes the largest single investment in the company's history.
"We're picking up the pace by expanding our production capacities in order to leverage the growth opportunities which the megatrends decarbonisation and digitalisation are offering us," says Infineon CEO Jochen Hanebeck. "We see structurally growing demand for semiconductors, for example for use in renewable energies, data centres and electro-mobility. By building the 300mm Smart Power Fab in Dresden we are establishing the prerequisites necessary to successfully meet the rising demand for semiconductor solutions."
Infineon's investment is a contribution to achieving the European Commission's declared objective of reaching a 20 percent share of global semiconductor production in the EU by 2030.
Expansion of production capacities at the existing Dresden site will let Infineon complete the project quickly and will also generate considerable effects of scale. Construction is set to begin in 2023, with the beginning of manufacturing activities planned for fall 2026. The expansion will create approximately 1,000 highly qualified jobs. When operating at full capacity, the Dresden Fab will let Infineon achieve additional revenues on the order of the investment amount each year.

The plant will be equipped with the latest in environmental technologies and will be among the most environmentally friendly manufacturing facilities of its kind, according to Infineon.