SiC production to soar at Microchip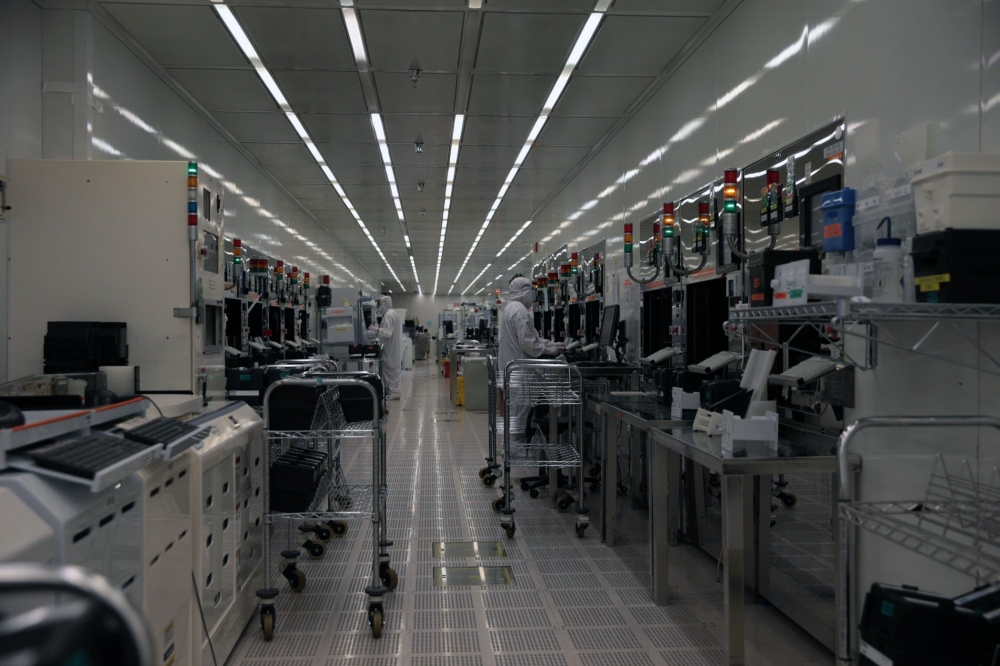 An $880 million investment at Microchip's Colorado Springs campus will create a 200 mm line for producing SiC diodes, MOSFETs and modules.
BY RICHARD STEVENSON, EDITOR, CS MAGAZINE
Right now, barely a month or so goes by without another major maker of power electronics unveiling plans to ramp its SiC capacity. Arguably the chipmaker that's been attracting the most attention in this regard is Wolfspeed, which is devoting $6.5 billion to expand production, with efforts including the construction of new fabs in the US and Switzerland and a massive expansion of its crystal growth facility in North Carolina. Others moving in a similar direction include: Onsemi, which is investing $300 million to expanding capacity at its fab in Roznov, Czech Republic; and Microchip, which this February revealed that it would be spending $880 million on its Colorado Springs facility, to increase SiC and silicon capacity.
Offering an incredibly diverse product portfolio that includes SiC diodes, MOSFETs and modules, Microchip has a pedigree in SiC that dates back 20 years. Its technology comes via its acquisition of Microsemi, which got its hands on this class wide bandgap power electronics when it bought Advanced Power Technology, a company that launched SiC products in 2003.
Microchip combines internal and external capacity to ensure supply chain redundancy. In the US, Microchip's dual-fab strategy uses an internal and external fab for SiC production, with SiC epiwafers processed into a variety of devices.
At Microchip's Colorado Springs campus, scaling of production and efficiency is continuous, according to Clayton Pillion, Vice President of the company's SiC Business Unit.
When asked whether SiC production is at full capacity, Pillion responded by saying that this is a moving target. "It's a hard concept for people to believe, because it's either full or it's not in most people's minds. From our perspective, we continue to scale."
Helping to increase this capability is an increase in external capacity, which, despite market constraints, is delivering small expansions.
Microchip is not disclosing its split between SiC and silicon in its $880 million investment that will be spent on facility, equipment and hiring. However, even if this chipmaker were more forthcoming, it would still be unable to provide a definitive figure. "Some of the equipment and some of the labour that goes with that is fungible between the two technologies," says Pillion.
Expansion of the Colorado Springs facility is supported by state and local incentives, totalling around $47 million, as well as the CHIPS and Science Act. Microchip is a valuable asset to national security – although it's not the only maker of SiC chips in US, it has a strong track record in supplying to this country's aerospace and defence markets.
Investment at Colorado Springs will create a 200 mm line for SiC. However, Pillion says that the company will only move to this larger format when it's prudent to do so, making manufacture with 150 mm wafers likely for foreseeable future.
To aid expansion of the facility, Microchip is planning to add 400 staff to the 850 currently employed at the Colorado Springs campus. While expertise in SiC is ideal for new hires, it's not going to be a pre-requisite, according to Pillion. "That skill pool [for silicon carbide] is limited in size. You're always working to balance silicon carbide experience with those that have very good engineering basics, who can grow to learn silicon carbide."
With so many chipmakers competing for sales of SiC products, those that are to thrive need to stands out from their peers.
Helping Microchip to have an edge over its rivals is the level of robustness of its products, underscored by compelling reliability data. This allow designers to reduce the level of chip redundancy, and ultimately trim costs.
Another asset of Microchip is the level of support it offers its customers.
"We never say 'Here's your product. Go away'. That's not in our DNA," says Pillion. Instead, Microchip supports its customers, drawing on its expertise to help develop designs at the system level.
To illustrate this point, Pillion remarked: "We had a visitor to our corporate headquarters two days ago. They were asking us to sit there and work with them, to help them optimise the performance and the balance of the design – total system cost versus performance – and work through some experiments."
One of Microchip's goals is to expand its sales beyond the aerospace and defence markets, where it has enjoyed success for many years.
"In January I took over the group, and we are now focused on driving into a broader industrial and commercial space," reveals Pillion, who says that the company is starting to target some automotive applications.
"We prefer a more diversified market, much like we do with our core business at Microchip. Our embedded business is highly, highly diversified, and that's the approach we're taking for silicon carbide."