DBR design boosts flip-chip mini-LED efficiency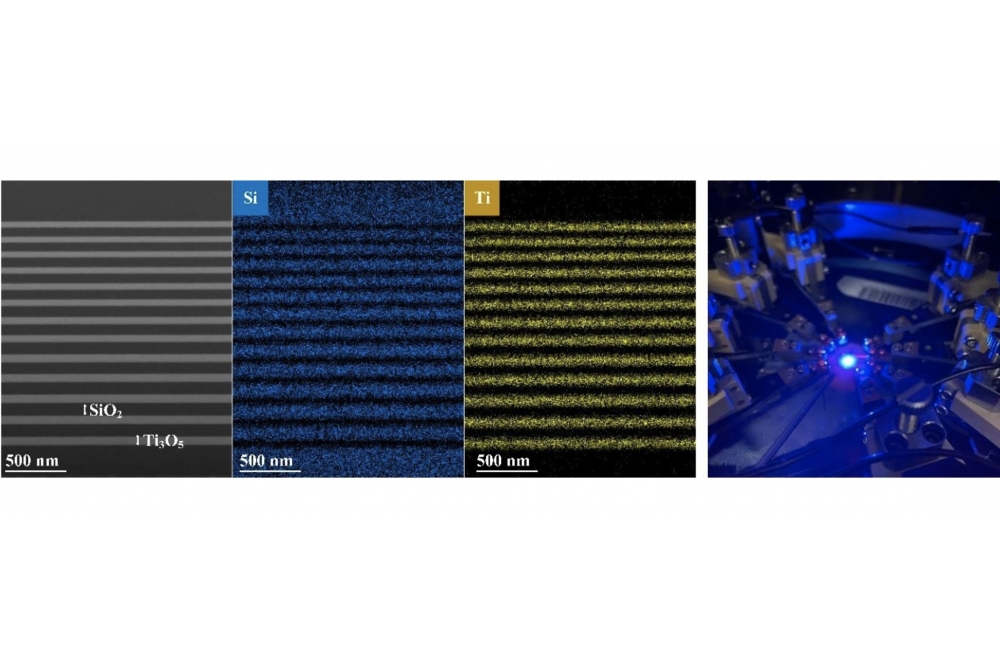 WHU team boosts efficiency of flip-chip blue mini-LEDs by designing multiple-stack distributed Bragg reflector

Researchers from Wuhan University and Guangdong Gancom Optoelectronics Technology in China have reported high-reflectivity multiple-stack Ti3O5/SiO2 DBRs to improve light output power (LOP) of GaN-based blue flip-chip (FC) mini-LEDs.

"Our multiple-stack DBR provides a promising strategy for realising efficient blue flip-chip mini-LEDs, which plays an important role in satisfying high dynamic range demand for next-generation display technology." said Shengjun Zhou, a professor at Wuhan University who directed the research.
The researchers demonstrated a reflectivity optimisation strategy to construct high-reflectivity multiple-stack DBRs. By rationally designing the number of sub-DBRs and arranging central wavelength distribution of sub-DBRs, the photonic bandgap of sub-DBRs is overlapped and reflective bandwidth of multiple-stack DBRs are broaden, resulting in improved reflectivity and alleviated angular dependence.
Based on the reflectivity optimisation strategy, a quintuple-stack DBR with high reflectivity (>97.5 percent) and less angular dependence has been designed. In comparison with the full-angle DBR, the quintuple-stack DBR exhibits higher reflectivity at large angle incidence and thinner dielectric layer thickness.
Benefiting from superior reflective performance, the LOP of blue FC mini-LED with ITO/quintuple-stack DBR is enhanced by approximately 5.8 percent in comparison with that of blue FC mini-LED with ITO/full-angle DBR at 10 mA.
Reference
'Strategically constructed high-reflectivity multiple-stack distributed Bragg reflectors for efficient GaN-based flip-chip mini-LEDs' by Lang Shi et al; Journal of Physics D: Applied Physics (2023).