Infineon announces 600V GIT HEMTs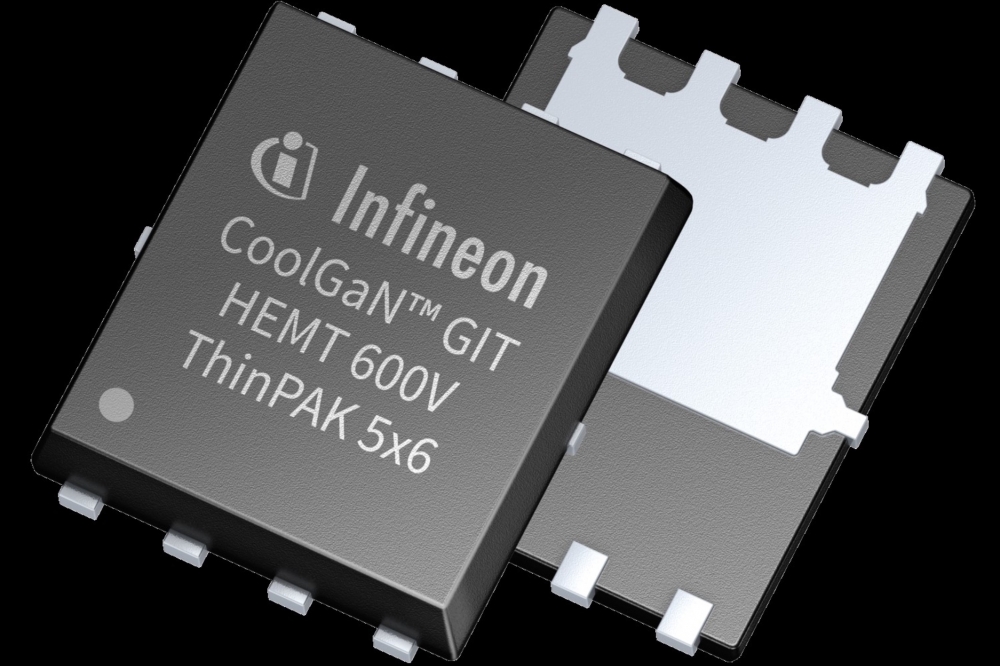 Expanded GAN portfolio of discrete and integrated devices exceeds JEDEC lifetime requirements

Infineon says it has successfully integrated the CoolGaN 600 V hybrid-drain-embedded gate injection transistor (HD-GIT) technology into its in-house manufacturing.

The company is now releasing an expanded GaN portfolio including a wide range of discrete and fully integrated GaN HEMT devices that are said to exceed JEDEC lifetime requirements.
The new CoolGaN devices have been optimised for various applications ranging from industrial SMPS for servers, telecom, and solar to consumer applications, such as chargers and adapters, motor drives, TV/monitor, and led lighting systems.
The CoolGaN discrete and integrated power stage (IPS) devices provides designers with the necessary flexibility to meet their specific needs for industrial applications complying with JEDEC standards (JESD47 and JESD22).
The discrete CoolGaN GIT HEMT devices are available in DSO-20-85, DSO-20-87, HSOF-8-3, LSON-81-, and TSON-8 packages and in multiple on-state resistance (R DS(on),max) values ranging from 42 to 340 mΩ.
The IPS solutions come in the form of half-bridge and single-channel devices. Half-bridge solutions integrate two GaN switches and are housed in a TIQFN-28 package with R DS(on),max values of (2x) 190-650 mΩ. Single-channel solutions are available in a thermally-enhanced TIQFN-21 package with R DS(on),max values in the range of 130-340 mΩ.