Luminus releases new COB series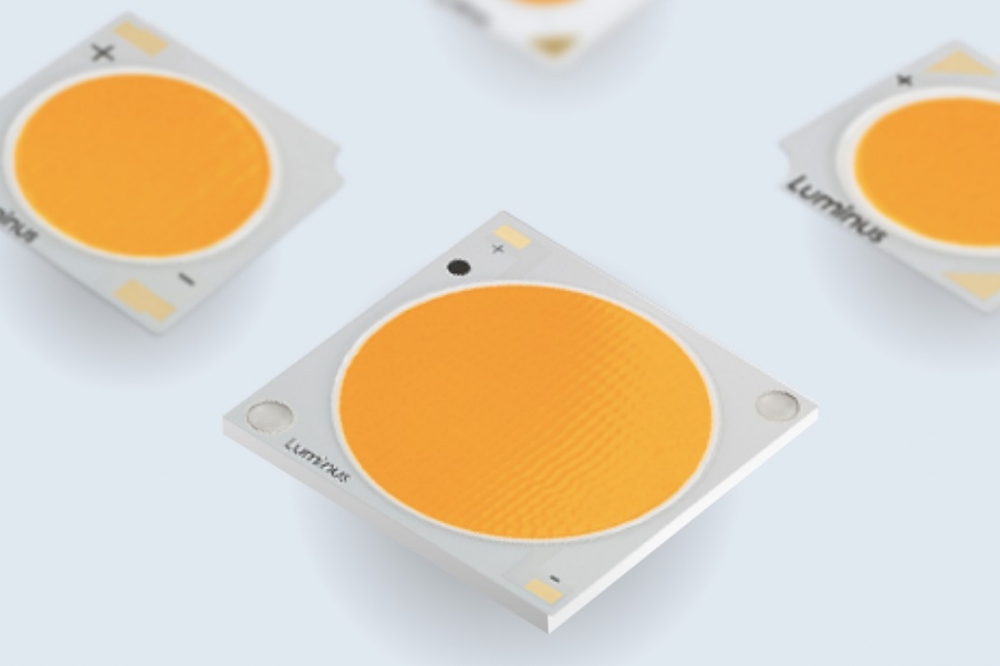 Lux COB series features 90 and 95 CRI minimum

Luminus Devices has announced the availability of a new COB LED series called LUX, available in both 90 and 95 CRI minimum and LES sizes from 4 to 22mm.

The 90 CRI minimum is said to deliver high-quality of light with the lumen/watt efficacy of an 80 CRI source, thus enabling luminaire makers to reduce SKUs by eliminating the need for 80 CRI products.
Dave Davito, COB product line director at Luminus said: "The LUX COB series is an exciting addition to the Luminus COB portfolio as they are available in not only 90 CRI minimum, but we went a step further to offer an optional 97 CRI typical, 95 CRI min, with efficacy similar to what our competitors' 80 CRI COBs have been delivering in recent years. For example, the LUX 95 CRI min CLM-22 provides 157 lumens/W and the 90 CRI version reaches an amazing 176 lumens/W."
Both the 90 and 95 CRI minimum versions use narrow-band red phosphor (Current KSF) technology to deliver high performance and quality of light for a variety of lighting applications including retail, residential, hospitality, architectural, museum, downlights, track lights, and spotlights.