Full speed ahead for BoulePro-200AX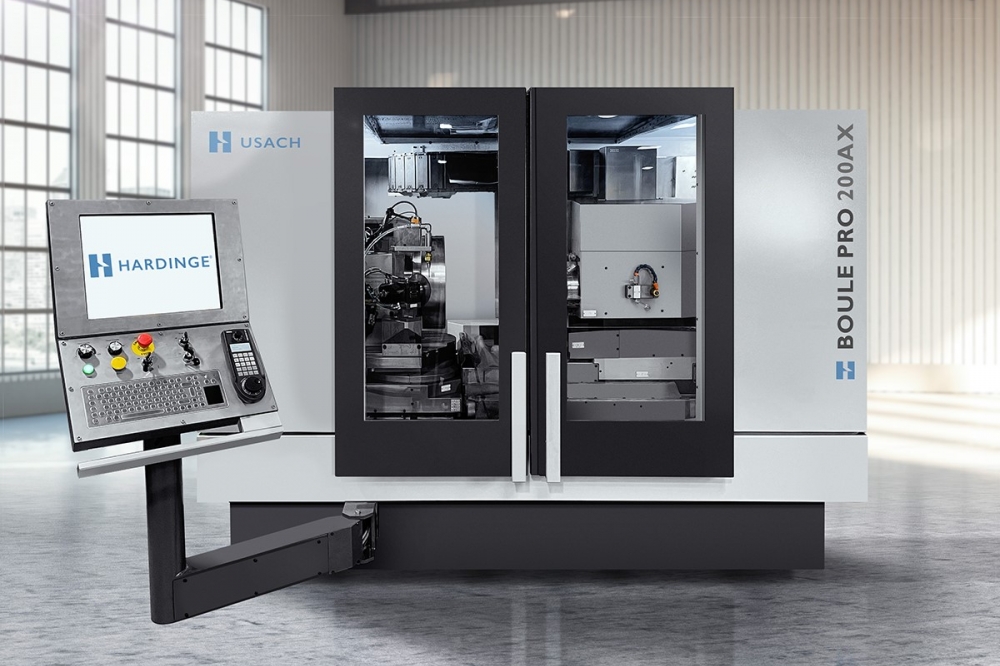 Customers visit Hardinge's site to see prototype that cuts boule-to-puck fabrication time to 2 to 3 hours

Late last year, Hardinge launched the BoulePro-200AX, a tool designed to streamline the SiC fabrication process of shaping an as-grown boule to wafer-ready puck.

Now, the company says the BoulePro has generated interest from nearly all global SiC producers by improving the current fabrication process of over 24-hours (from boule to puck) to just 2-3 hours using an automated single setup solution. Hardinge has estimated a nearly 70 percent total cost reduction when taking labour, manufacturing footprint, scrap, capacity efficiency, and consumables into account.
This year, customers from across the world have visited Hardinge's Elgin, Illinois facility to see the BoulePro in action. "Our Elgin facility is home to Hardinge's Usach brand of specialised application grinding machines" says David Yan, site director, Hardinge Elgin. "Our team of engineers and application specialists were able to quickly get a prototype BoulePro up and running to demonstrate the machine's capability and show how the production process will function on the final machine design expected to ship later this year".
"Customers were eager to see the BoulePro in action (even in its prototype form) given the market's rapid expansion", says Jeff Gum, advanced material specialist with Hardinge. "Given the markedly different crystal geometries from supplier to supplier, the Hardinge team was challenged with seeing boules for the first time in person and needing to demonstrate how the BoulePro can perform a production process. Our customers were excited to see how our engineering and application experts were able to adjust to their demands and how flexible the BoulePro can be".
One key area is the accuracy of the BoulePro-200AX with its built in X-Ray Diffraction (XRD) machine. "Because of how tightly various parameters are controlled, our machine produces the angular correction on crystal orientation up to 100 times more accurately than the manual process currently used today," said Gum. This will enable SiC producers to meet and exceed their customer's expectations and requirements as specifications evolve.
Hardinge has expansion plans underway to deal with increased volumes. The company says demonstrations will be ongoing in 2023 with customer machines hitting the floor before year end.