NASA to fund perovskite solar cell for space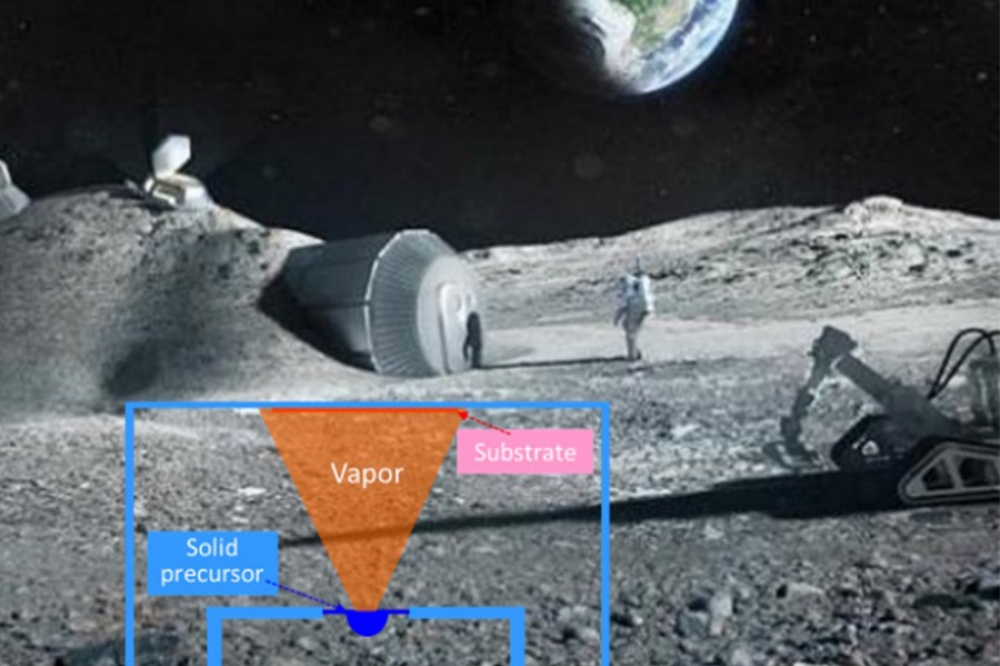 Oklahoma State University will receive a $750,000 to develop simple solar panel manufacturing process suitable for space

A project to develop a halide perovskite solar cell for space by Oklahoma State University will receive a $750,000 grant from NASA.

The grant will go toward efforts in exploring a fully Vacuum Thermal Evaporation (VTE)-processed halide perovskite solar cell using only solid precursors for developing a simple solar panel manufacturing process suitable for space.
Do Young Kim's research group has investigated the possibility of halide perovskite solar cells in the space power markets for their low cost, low weight, adaptability to flexible architecture and tolerance to high energy particle irradiation. "The significant radiation tolerance of halide perovskites is attributed to the details of defect formation in the material," said Kim, an assistant professor in the School of Materials Science and Engineering.
"This leads to interfacial or energy mismatches in the transport layers within the structure rather than mid-gap defect centres that arise in more traditional systems. Based on these perovskite solar cell research experiences for space application, we could prepare this new NASA project for perovskite solar cells for in-space assembly," he added.
Halide perovskite solar cells have shown high efficiency of over 25 percent, comparable to the state-of-the-art silicon solar cells. Silicon and traditional III-V solar cells are less radiation tolerant to proton fluences, whereas halide perovskites appear to be the opposite. The absorber layer of these cells seems to be relatively unaffected by proton irradiation at energies and fluences that are prohibitive for traditional space solar power systems.
A major challenge in halide perovskites is the vulnerability of perovskite solar cells to oxygen and moisture. However, that issue is irrelevant in space.
"The environmental conditions limiting the implementation of perovskites terrestrially are less problematic in space," Kim said. "This coupled with their lightweight, the potential for low specific power and packing volume, and the potential for deployable implementation; along with the ease of processing, outstanding performance, and remarkable radiation tolerance all suggest perovskite thin film solar cells are excellent candidates for space applications."
"While research in this area is in its infancy, the proposed technology in this program has significant potential for practical space power systems on the moon and for establishing a sustainable long-term exploration of the moon's surface," Kim said. "Therefore, this NASA project is of strong interest to the Science Mission Directorate, the Space Technology Mission Directorate and the Human Explorations and Operations Directive at NASA."