Streamlining SiC substrate production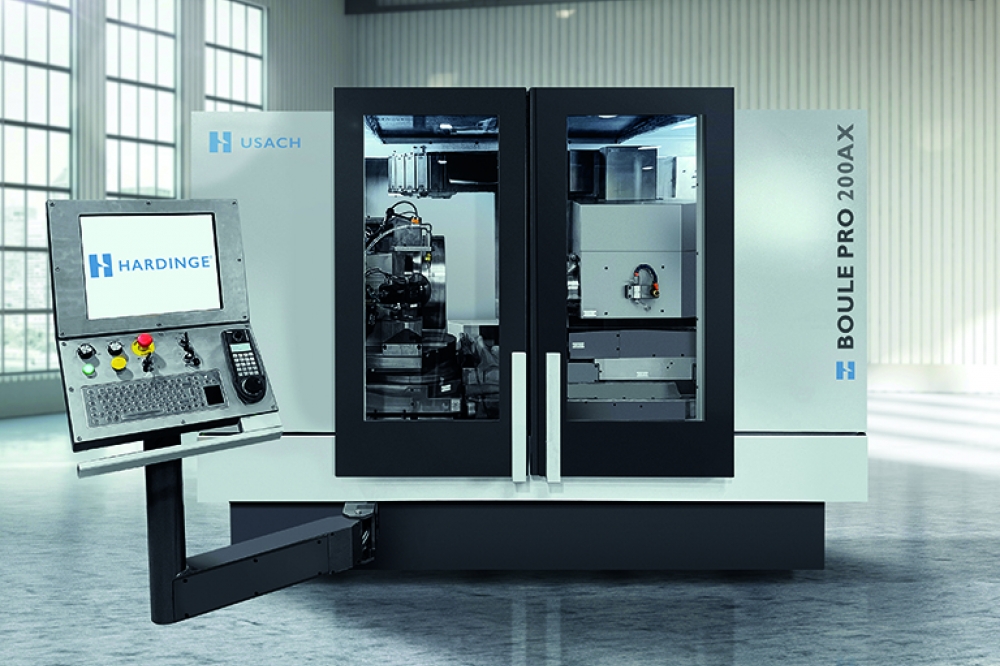 A breakthrough tool delivers pinpoint accuracy when producing wafer-ready SiC pucks.
BY JEFF GUM FROM HARDINGE.
Inefficient and costly. It is those two words that best describe the traditional approach to shaping SiC boules.

However, there's now a new era for producing the wafer-ready SiC crystals. It began in late 2022, when our team at Hardinge introduced the BoulePro-200AX. With its single step dual-plane compensation capability, it is streamlining the SiC industry's process for transforming an as grown boule to a wafer-ready puck. Our launch of the BoulePro could not have come at a better time, given the incredibly high level of demand for SiC, which is the vital semiconductor material for the advancement of electric vehicles and other high growth markets.

There are a number of reasons behind the SiC industry's need for a new method for boule shaping. Concerns come from the inefficiencies of using multiple tool sets to perform different functions, as well as the need to employ several operators to work these tool sets; the time lost to gluing and de-gluing boules to carriers for different steps; the increased process variation that comes from manual material handling and setups; and a lack of best practices driving optimisation and improvement.

With 130 years of grinding and materials knowledge, our development team, supported by key SiC industry experts, has addressed all the inefficiencies of SiC boule processing by creating a comprehensive and cost-effective package. Our process optimisation enables significant cost reduction across the board, including consumables, OpEx, and CapEx.

For the last couple of years, we have been collaborating with a handful of SiC raw material suppliers to optimise the production process for fabricating a wafer-ready SiC puck. Drawing on deep experience in grinding, turning, milling, and workholding, we have slashed costs through the optimisation of the right processing speeds, angles, workholding and machining tool types, as well as the incorporation of X-ray metrology into the machine.