Yokogawa releases high performance optical spectrum analyzer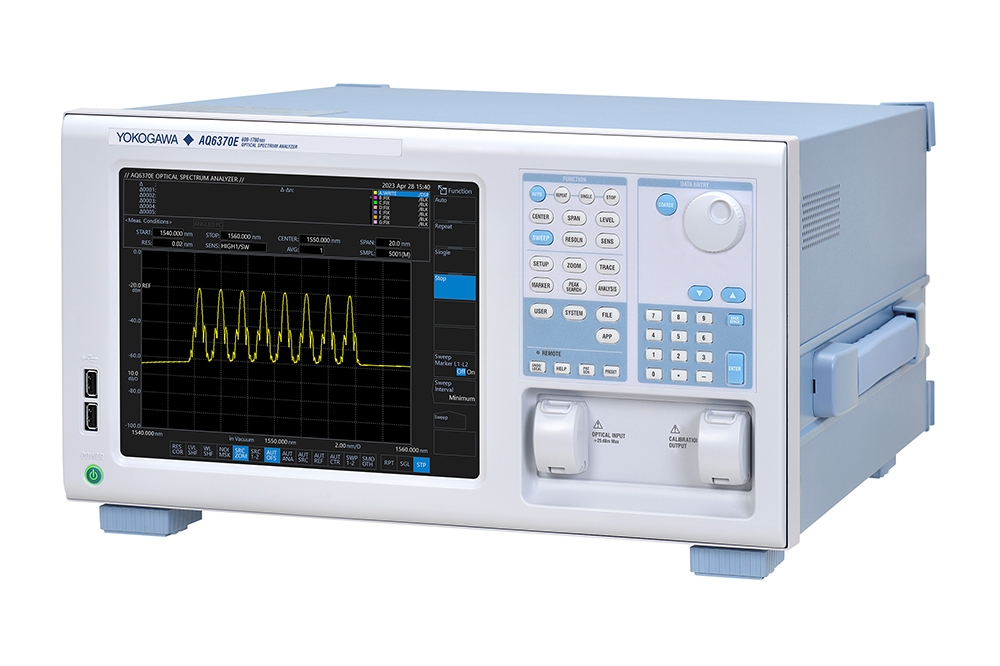 Yokogawa Test & Measurement has announced the release of the AQ6370E optical spectrum analyzer on June 26, 2023. An upgraded version of the popular AQ6370D, the new model comes equipped with features that enhance performance and improve usability. Equally suitable for industry, universities and research institutions, the AQ6370E can be used to characterize a wide range of components, including lasers for optical communications, optical transceivers, and optical amplifiers.

Based on the technologies and expertise developed through over 40 years in this field, the Yokogawa AQ6370E optical spectrum analyzer is designed to meet the growing need for highly precise and easy to use test equipment in the R&D and production of optical communications devices and equipment. This is driven in part by the growth in the use of cloud services, 5G communications, and other information and communication services that require large-capacity and high-speed optical communication networks. This trend is driving the development of next-generation optical devices and components that support large-capacity optical communication networks. Evaluating the characteristics and quality of these devices and components requires high-precision optical test instruments that are able to analyze the light wavelength components and measure the wavelength characteristics.

Since its release in 2014, Yokogawa's AQ6370D optical spectrum analyzer has been widely used both in R&D and production testing. The newly released AQ6370E offers several new functions and features that streamline development and production processes.

One of these new features is HCDR (high close-in dynamic range) mode, with which a user can measure a single longitudinal mode laser with a high close-in dynamic range. Close-in dynamic range is a key performance criterion when developing lasers and optical devices.

There is also a SMSR (side mode suppression ratio) mode, which can reduce SMSR measurement time, and an APP mode. APP mode provides a device under test (DUT) specific user interface that navigates the user from configuration settings to test result output, so that even customers who are unfamiliar with optical spectrum analyzers can use it easily.

Another new feature is a large LCD touch screen, for even easier and more intuitive everyday operation of the analyzer. The AQ6370E is planned to meet the CE marking requirements by the end of June.