Toyoda Gosei and Powdec develop horizontal GaN device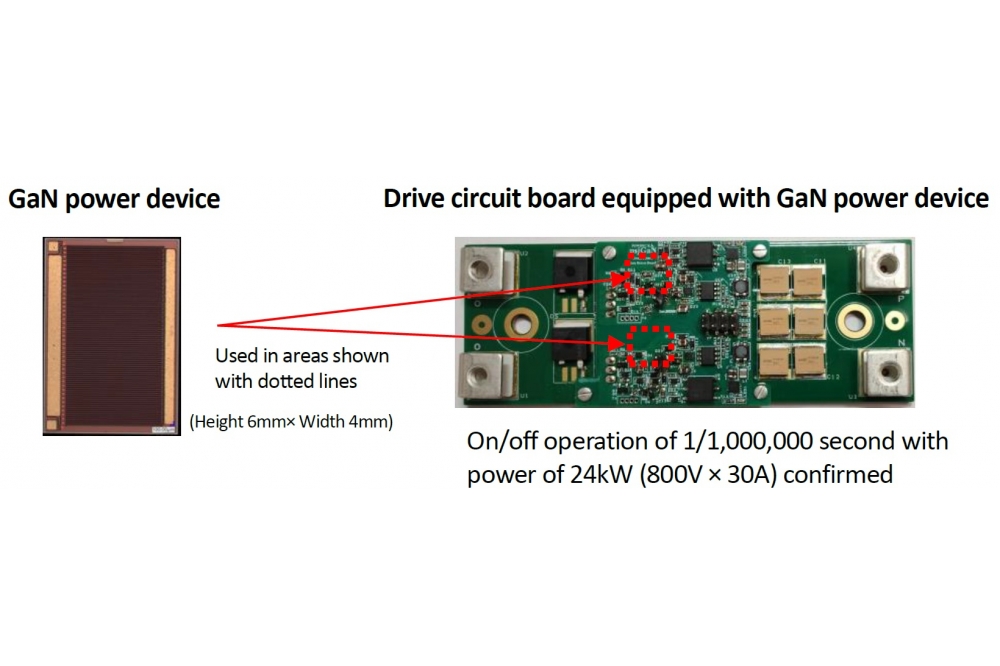 Prototype chip combines high voltage and high speed operation

Toyoda Gosei and Powdec have jointly developed a high-performance horizontal GaN power device that they say will lead to improved performance in power converters used in solar power generation and other equipment.

They have shown 800V operation and On/Off operation of one millionth of a second in a module equipped with the new GaN power device.
The companies say that the demonstration of a power device that offers both high-voltage and high-speed operation is promising for reduced power loss in solar power generation and other benefits.
They are now aiming to assure stable continuous operation and durable quality for early commercialisation.