Inseto supplies tools to UK Institute for Compound Semiconductors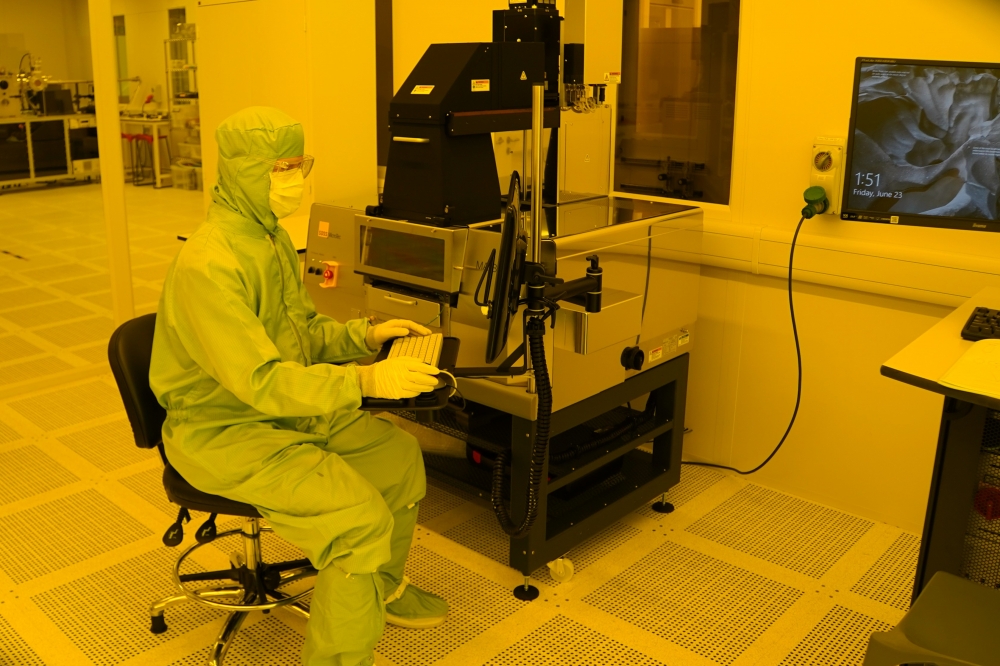 Equipment for new cleanroom enables scale up of fabrication line from 150mm to 200mm

Inseto, a technical distributor of equipment and materials, has supplied Cardiff University's Institute for Compound Semiconductors with a variety of semiconductor manufacturing equipment for its new 16,150ft2 cleanroom situated adjacent to its Translational Research Hub (TRH).

The TRH, which opened for business in May 2023, is a 129,000ft2 facility with a mix of flexible laboratory and office space. The ICS's new 200mm fabrication line is being used by researchers in the ICS and commercial partners to trial, develop and scale up new compound semiconductor devices.
The equipment supplied by Inseto includes an MCS8 manual resist coating system, an MA8 Gen4 mask aligner, SD12 and AD12 wet processing systems, and an HMxSquare 9 photo mask cleaner (all from SUSS MicroTec), a PlasmaEtch PE-75 plasma treatment system and an ADT 7900 wafer dicing saw. In addition, Inseto's engineering team managed equipment installation and operator training.
Angela Sobiesierski, ICS operations director said: "Inseto was able to offer us a range of state-of-the-art equipment that has enabled us to scale up our fabrication line from 150mm to 200mm – something that was at the heart of our move to the new cleanroom."
The ICS was a founding member and key partner in the development of the UK's CSconnected, the first compound semiconductor cluster in Europe. The institute provides small to medium scale fabrication capacity to complement activity at other cluster partners, with the expertise and capability to translate academic excellence through to practical, manufacturable devices and integrated subsystems.
Matt Brown, director of Inseto, commented: "We are delighted to have been awarded this work and to have provided so much of the equipment being used by the Institute for Compound Semiconductors in its new cleanroom at the Translational Research Hub."
Sobiesierski added: "The post-delivery support from Inseto has also been great, working closely with our team and the OEM engineers involved to ensure that installation and commissioning proceeded smoothly."