Onsemi and BorgWarner expand SiC collaboration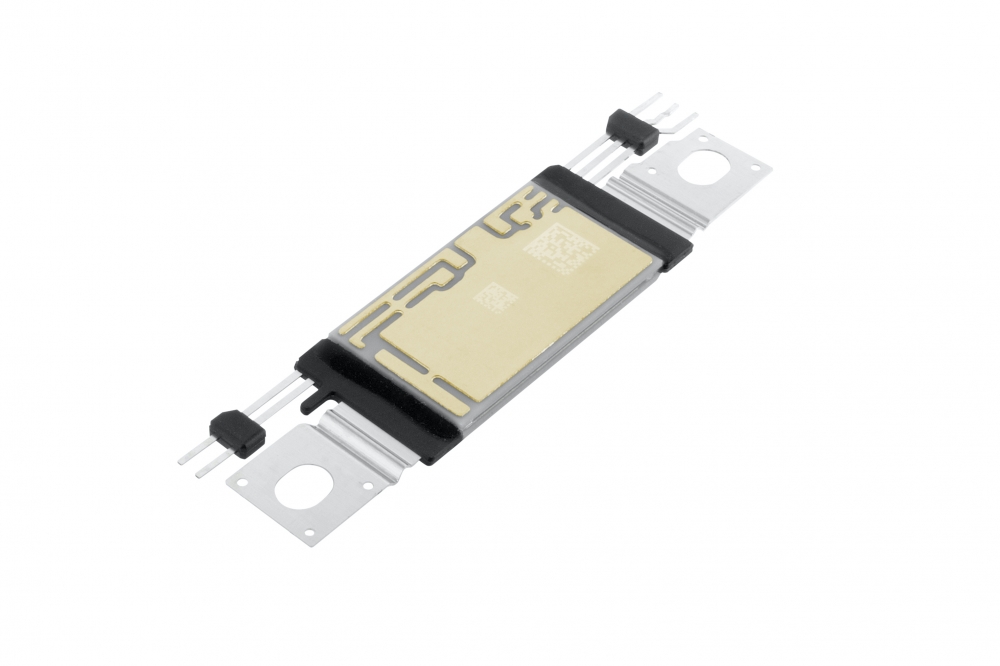 BorgWarner will integrate Onsemi EliteSiC 1200V and 750V power devices into EV power modules

Onsemi and BorgWarner are expanding their strategic collaboration for SiC, making the total agreement worth over $1 billion in lifetime value.

BorgWarner plans to integrate Onsemi EliteSiC 1200 V and 750 V power devices into its VIPER power modules (pictured above). The EliteSiC devices join a broad portfolio of Onsemi products that are part of the long-standing strategic relationship between the two companies.
"First and foremost, Onsemi's continuous and strategic investment in ramping SiC manufacturing capacity across its end-to-end supply chain gives us confidence in our ability to support the increasing demand for our solutions, now and in the future," said Stefan Demmerle, VP of BorgWarner Inc. and president and general manager, PowerDrive Systems.
BorgWarner says that its SiC traction inverters already offer higher efficiency, better cooling performance, and faster-charging rates in a more compact package than other options for EVs. By using EliteSiC technology, BorgWarner's solutions expect to benefit from increased power density and higher efficiency, which increase the range and overall performance of EVs.
"The integration of EliteSiC technology in the traction inverter enables increased gas-equivalent miles per gallon (MPGe), which helps alleviate range anxiety - one of the key barriers to EV adoption," said Simon Keeton, executive VP and general manager, Power Solutions Group, Onsemi. "With Onsemi's chip-to-system level support and a track record of execution, we are able to provide industry-leading SiC-based solutions to BorgWarner at an accelerated pace to support its go-to-market requirements."