Agnitron installs MOCVD systems at two universities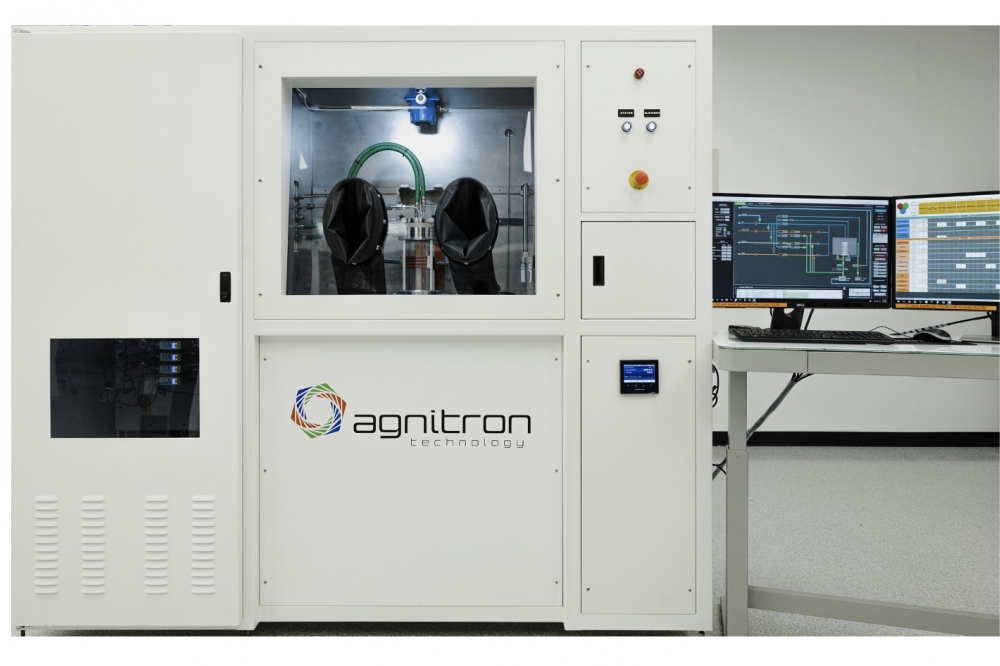 UCSB to grow Ga2O3 for power and RF devices, while Notre Dame University will produce SiC chips for quantum computing

Minnesota-based MOCVD specialist Agnitron Technology has installed custom systems at two US universities this summer. The first tool is for growing ultra-wide band gap (UWBG) Ga2O3 for power and RF devices at University of California Santa Barbara. The second is for wide bandgap (WBG) SiC devices for quantum computing at Notre Dame University in Indiana.

Agnitron installed and qualified the R&D gallium oxide MOCVD Agilis 100 system in July 2023 at UCSB. Agnitron and UCSB have worked together for over 5 years on similar topics but the new installation means UCSB can grow its own materials, providing greater flexibility and innovation.
The Agnitron Agilis 100 system with six metal-organic channels, two oxidising precursor lines and silicon doping capability at UCSB can perform growths up to a 1100 °C substrate process temperature. The system has a GEN II remote injection with a close injector showerhead add on, in-situ pyrometry and reflectometry for growth parameter control, and Agnitron's latest software control platform Imperium.
According to the company, the tool has demonstrated significantly reduced gas-phase reaction compared to other technologies and excellent thickness uniformity on a two-inch diameter wafer. Furthermore, Agnitron says the Agilis 100 MOCVD platform is easily convertible to grow GaN and AlN epitaxial layers as well.
UCSB professor Sriram Krishnamoorthy who is leading the Ga2O3 research said: "We look forward to partnering with Agnitron to develop further epitaxial layers of ultra-wide bandgap Ga2O3, alloys and heterostructures and also translate that to record breaking device performance. We are excited to repeat and improve upon our previous experience with Agnitron Agilis gallium oxide MOCVD system at the University of Utah which enabled us to achieve the highest quality epitaxial films."
VP of sales, Paul Fabiano commented: "We are pleased to partner with UCSB on UWBG materials. It's an important and expanding material system for future RF and power device technologies."
Also, this summer, Agnitron delivered an MOCVD/CVD tool to Notre Dame University's School of Engineering. This system, an Agilis Mini, will grow SiC devices for quantum computing. President and CEO of Agnitron, Andrei Osinsky said: "the Agilis Mini was introduced this year by Agnitron to provide research groups with the same state-of-the-art attributes of the Agilis 100 but who have a more constrained budget. Over time the tool can be enhanced and upgraded with other technologies. However out of the box, it can meet the current R&D needs of the customer."

Chris Hinkle of Notre Dame said: "We needed a new tool to make the highest quality SiC for quantum interconnects. We chose the Mini-Agilis from Agnitron because of the company's reputation and the tool design being able to provide the purity needed for long-lifetime qubits.
The tool is being installed in an Engineering Clean Room at the University's campus. The building houses numerous other types of semiconductor equipment and laboratories, used by students and faculty.