Rohm wins Vitesco 'supplier of the year' award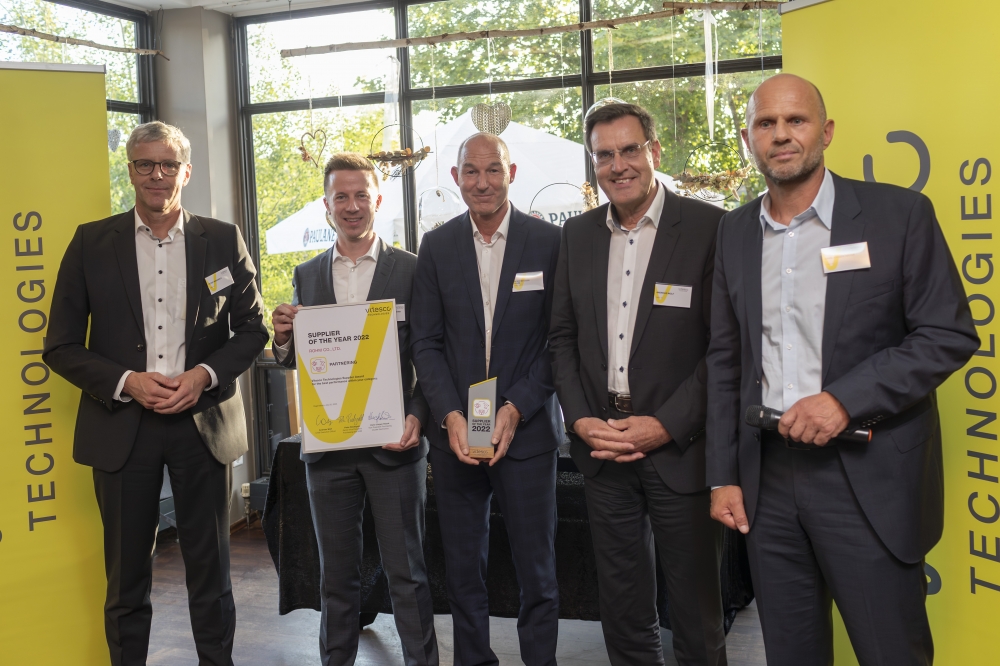 Award recognises the strong partnership between Vitesco and Rohm including a SiC chip deal worth over $1B

Vitesco Technologies has named Rohm Semiconductor '2022 Supplier of the Year Award' in the category 'Partnering'. Rohm is one of only six of Vitesco's 17,000 suppliers that has been awarded.

The award ceremony took place at the Sorat Hotel in Regensburg in July 2023. Andreas Wolf, CEO of Vitesco, and Peter Reidegeld, head of purchasing & supplier quality management, presented the awards. "The success and growth of Vitesco Technologies – today and tomorrow – depend to a large extent on the support of our suppliers," said Vitesco's CEO Andreas Wolf during his speech at the award ceremony.
"We feel very honoured to have received this award from Vitesco Technologies," states Wolfram Harnack, president of Rohm Semiconductor Europe. "It reflects our efforts to continuously support our customers in achieving their business goals by providing excellent quality, a stable supply of robust and advanced products as well as good and reliable services," concludes Harnack.
The award also emphasises the strong partnership between Vitesco and Rohm. Both companies entered a strategic development partnership in 2020. Recently, they also have signed a long-term SiC supply partnership – worth over one billion US dollars until 2030.
Vitesco Technologies' inverters with integrated Rohm SiC chips will be adopted by two major customers – to be applied inside electric vehicle powertrains. Vitesco Technologies will start supplying a first series project as early as 2024.