US DoE releases critical materials report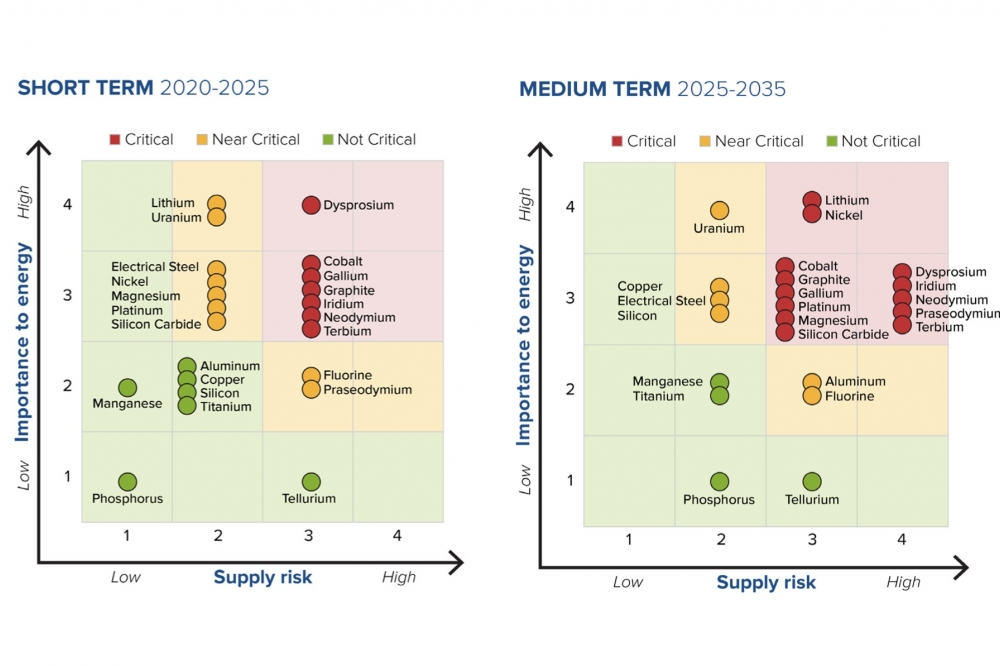 Materials at risk of supply disruption include gallium and silicon carbide

The US Department of Energy (DOE) has released its 2023 Critical Materials Assessment, highlighting materials with high risk of supply disruption that are integral to clean energy technologies. Materials at risk of supply disruption include gallium and silicon carbide.
"As our nation continues the transition to a clean energy economy, it is our responsibility to anticipate critical material supply chains needed to manufacture our most promising clean energy generation, transmission, storage and end-use technologies, including solar panels, wind turbines, power electronics, lighting, and electric vehicles," said Alejandro Moreno, acting assistant secretary for DOE's Office of Energy Efficiency and Renewable Energy (EERE). "Ultimately, identifying and mitigating material criticality now will ensure that a clean energy future is possible for decades to come."
Because material and technology markets are global, the Critical Materials Assessment features a global scope, placing US domestic interests within that context. For each of the critical materials identified in this Assessment, DOE says it will develop an integrated strategy to address material-specific risks.
The full report can be found here.