POET to demo 800G optical transceivers at CIOE 2023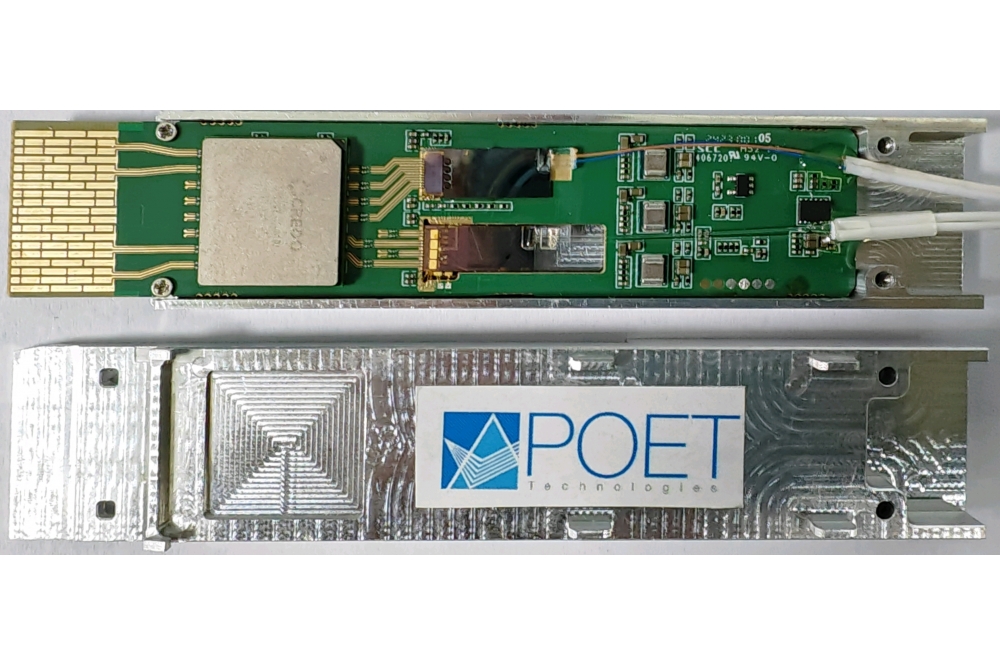 Luxshare-ICT and joint venture partner SPX to join in demonstration of integrated optical engine performance

PIC company POET Technologies will show live demonstrations of 800G, 400G, and 200G optical transceivers built using its integrated optical engines at the China International Optoelectronics Expo (CIOE) in Shenzhen from September 6-8 2023.

In cooperation with customer Luxshare-ICT, POET along with its joint venture partner Super Photonics Xiamen (SPX), will show a live demonstration of the performance of Luxshare's 800G OSFP transceiver that incorporates POET's 800G Rx optical engine.
POET and SPX will also present additional live demonstrations of optical engines for 800G, 400G, and 200G transceivers operating over a wide temperature range and 2km to 10km of single mode fibre transmission. The aim of the demonstrations of linked optical engines on both the transmit and receive ends of the fibre is to highlight the end-to-end performance and product readiness of POET's optical engines.
POET will also present a live demonstration of its own prototype 400G transceiver module in a QSFP-DD package, complete with a POET Infinity chiplet, a 400G Rx optical engine with integrated TIA, a Digital Signal Processor (DSP), TEC controller, fibre attach and housing. Also on display will be a mechanical sample of POET's own 800G transceiver module with two POET Infinity™ chiplets, an 800G Rx optical engine with integrated TIA, and an 800G DSP in a QSFP-DD package, scalable to 1.6T in an OSFP package.
"We are delighted to showcase the Luxshare transceiver module and to demonstrate the end-to-end performance of our solutions at CIOE," said Mo Jinyu, SVP/GM of POET Asia. "We are already seeing significant customer interest to test and use our engines in transceivers from 100G to 800G and even 1.6T speeds. The live demos at CIOE will help further boost customer confidence in our one-of-a-kind approach to photonics integration, the superior, real-time performance of our optical engines and reliability of POET's products that are assembled and sold in China by SPX."