Q2 smartphone production only 272 million units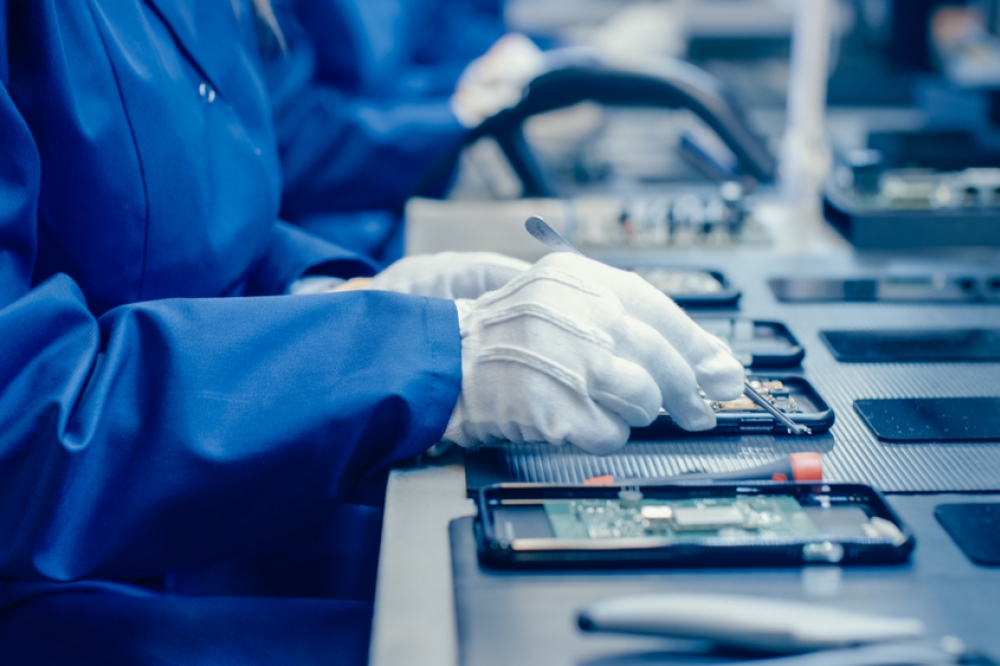 TrendForce says slump partly due to lack of expected Chinese and Indian demand

TrendForce reports that global smartphone production has faced back-to-back quarterly declines. After plunging nearly 20 percent in 1Q23, second-quarter numbers dwindled further by approximately 6.6 percent, settling at a modest 272 million units.
The first half of 2023 clocked in at a mere 522 million units — marking a 13.3 percent YoY decline and setting a ten-year low for both individual quarters and the first half of the year combined.

TrendForce identifies various reasons behind this slump in production. One is that the easing of pandemic restrictions in China has failed to spur expected demand. Another is that the demographic dividend from the emerging Indian market has yet to translate into anything tangible.
Initially, it was estimated that brands would return to normal production levels as excess inventory was cleared. However, the current economic downturn has kept consumer spending in check—undermining first-half production more than expected, says the market research company.
Ranking shake-up

In a shake-up of global rankings, Transsion (including TECNO, Infinix, and itel) eclipsed Vivo to secure the fifth spot for the first time ever. TrendForce reveals that Transsion's high production output benefited from inventory replenishment, new product launches, and its entry into mid-to-high-end markets. Demonstrating robust production performance since March, the company's growth trajectory is poised to extend its momentum into Q3. Meanwhile, Vivo (including Vivo and iQoo) is treading cautiously amid a sluggish global economy, which is evident in its conservative production plan: Vivo produced 3 million units in Q2 — a modest quarterly increase of 15 percent — and as a result, slipped to sixth place in global rankings.
Samsung continues to lead in production rankings, delivering 53.9 million units in Q2. However, it suffered a 12.4 percent QoQ downturn amid global economic headwinds and fierce competition. TrendForce says that there was also a waning 'halo' effect from Samsung's flagship phone releases earlier in the year, causing Q2 performance to lag behind the same period last year. Although Samsung is set to roll out new foldable models in Q3, the impact on its overall growth is expected to be marginal given the relatively low sales volume compared to its Galaxy S series.

Apple's second quarter is typically the weakest quarter in terms of production, owing to its transition between older and newer models. Output for the second quarter clocked in at 42 million units, marking a 21.2 percent dip from the preceding quarter. The upcoming iPhone 15/15 Plus could face headwinds due to suboptimal yields in its CMOS Image Sensors, potentially impacting its Q3 production performance. Intriguingly, Apple and Samsung are neck-and-neck in their annual production projections. Should the iPhone 15 series outperform market expectations, Apple stands a good chance of ousting Samsung from its long-held position as the global market leader.
Xiaomi (including Xiaomi, Redmi, and POCO) is reveling in a bountiful Q2, posting production numbers of around 35 million units — a seasonal uptick of 32.1 percent. This boom can be attributed to a strategic depletion of channel inventory coupled with the allure of new product launches, easy TrendForce. However, Xiaomi's channel inventory still runs high, setting the stage for a Q3 that is likely to mirror its Q2 performance.
Oppo (including Oppo, Real, and OnePlus) also had a fruitful Q2. The brand primarily rode the wave of rebounding demand in Southeast Asia and other regions, amassing approximately 33.6 million units and marking a seasonal leap of 25.4 percent. With seasonal demands on the horizon, Oppo's Q3 production is poised for an estimated growth of 10~15 percent, primarily targeting markets in China, South Asia, Southeast Asia, and Latin America, hot on Xiaomi's heels.
Overall economic recovery remains unclear
Demand in consumer markets such as China, Europe, and North America has not shown a significant rebound as we move into the second half of the year. Even if economic indicators in the Indian market improve, it is still difficult to reverse the global decline in smartphone production.
TrendForce predicts that the smartphone market may undergo another shift in Q2 this year due to poor global economic conditions, and production for the second half may consequently be further reduced. Looking ahead to 2024, the current economic outlook is not optimistic. TrendForce maintains its forecast of a 2~3 percent annual increase in global production, depending on regional economic trends. Whether this will further drag down production remains to be seen.