Luminus Gen 6 COBs deliver 150 lumens per Watt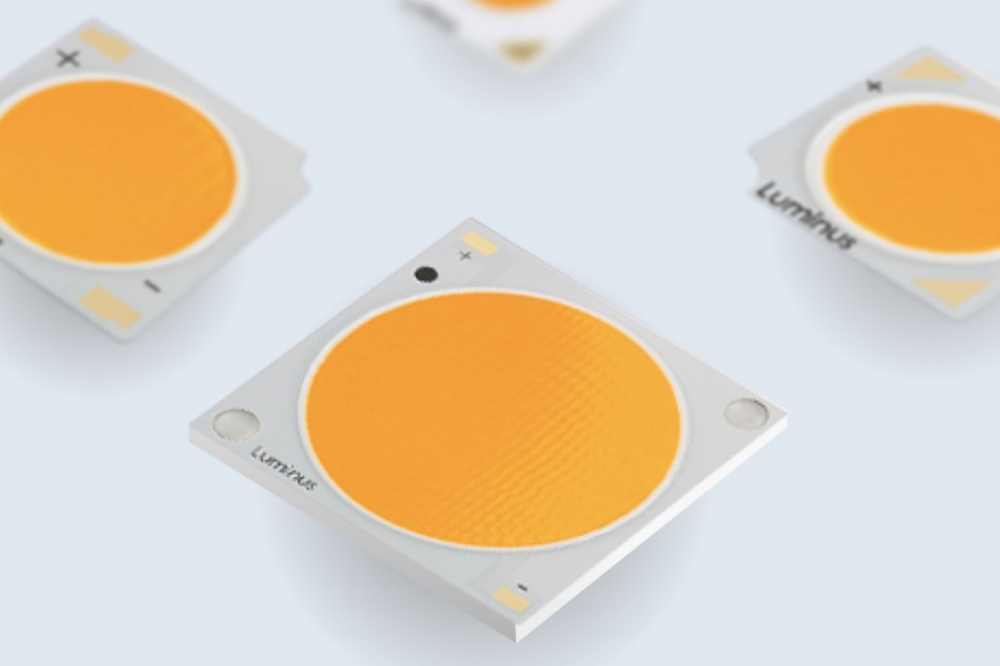 High efficacy, colour quality, and lumen density benefit directional lighting

Luminus Devices has launched its Generation 6 COBs with efficacy exceeding 150 lumens per Watt (lm/W) at 3000K, 90 CRI, with the highest reaching over 184 lm/W at Tj=85°C.
These COBs are suitable for lighting in retail, hospitality, residential, commercial, museum, high and low bay lighting, and more.  Special colour options, such as Sensus below the black body curve for whitening warm colour temperatures, AccuWhite colour rendering to 97 CRI typical, and hospitality colour points are all available. 

According to the company, using traditional nitride phosphors in the Gen 6 COBs delivers high reliability and an expanded operating range as well as chromaticity stability over temperature, current, and time.
With Light Emitting Surface (LES) sizes that range from 4mm to 32mm available in a full range of colour temperatures and CRIs, these COBs can be used effectively for both indoor and outdoor applications. LM-80 testing confirmed the parts are capable of achieving Design Lights Consortium (DLC) premium lumen maintenance requiring greater than 90 percent lumen maintenance for over 36,000 hours of operation.
Dave Davito, COB product line director at Luminus, says: "The Luminus team again moves to the front of the competitive pack with the best lumen performance available in the marketplace. Luminus products don't distort measurement conditions to achieve these results but rather deliver this performance at industry-standard operating conditions. In addition, the selection of colours and power ranges make these products the best among a large range of competitors."