Filtronic selected for MoD project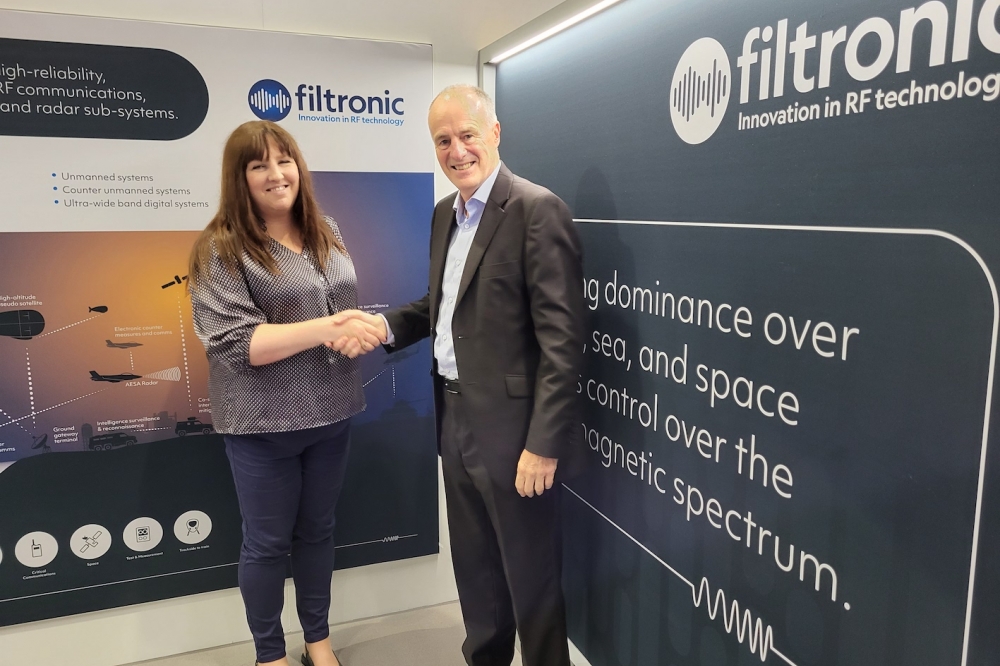 Company to develop a specialist encapsulation capability for compound semiconductor devices

RF and mmWave specialist Filtronic has been selected by the UK's Defence and Security Accelerator (DASA) for the Defence Technology Exploitation Programme (DTEP), supported by Innovate UK.

The scheme is sponsored by the Ministry of Defence's Directorate of Industrial Strategy and Exports (DISE), which aims to foster innovation and enhance defence supply chains by supporting SMEs in developing state-of-the-art materials, technologies and processes.
Under the DTEP award, Filtronic will undertake a project titled 'Low cost and SWAP high density packaging for future RADAR' designed to develop a specialist, plastic encapsulation capability for compound semiconductor devices, focusing on high-density System in Package (SiP) designs.
The project will prioritise low-weight, low-cost, high-density packaging for high-power semiconductor devices, specifically designed to perform in challenging operational environments for the MoD, Royal Navy, Royal Air Force, and their global allies.
Key technical areas to address include die attach for optimal thermal and mechanical performance and the development of custom solutions to mitigate issues such as wire bond lift, mould bleed and package delamination. By reducing size, weight, power and cost (SWAP-C) while increasing complexity, Filtronic will initially target transmit-receive modules for electronically scanned airborne radar systems. However, the applications for this packaging technology extend to other detector, sensor and communication systems in the defence, industrial and commercial sectors.
"This opportunity not only demonstrates our technological expertise but also strengthens our commitment to supporting the UK's defence industry, it's sovereign supply chain and future radar programmes", highlighted Tudor Williams, director of technology at Filtronic. "Filtronic's advanced manufacturing site in Sedgefield is committed to providing a leading sovereign plastic packaging capability to the UK defence industry and we're excited to showcase this as part of this project".
Pictured above: Lynsey Parke, DASA's business relationship manager, and Richard Gibbs, Filtronic CEO