Gallium Semiconductor announces CW amplifier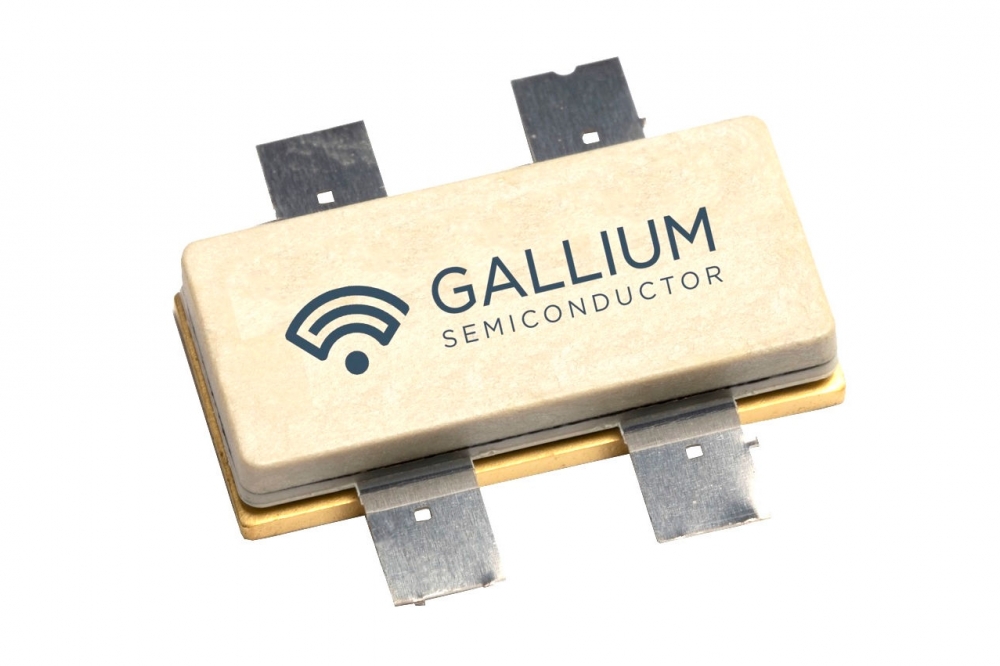 GaN-on-SiC HEMT brings new level of efficiency for a wide range of ISM applications

Singapore-based Gallium Semiconductor has announced the availability of the GTH2e-2425300P ISM CW amplifier, a 2.4-2.5 GHz, 300W pre-matched discrete GaN-on-SiC HEMT.

The GTH2e-2425300P is claimed to brings a new level of efficiency for a wide range of applications including semiconductor plasma sources and MPCVD equipment for synthetic diamond production.
Roger Williams, CEO of 3D RF Energy Corp, said: "The GTH2e-2425300P sets a new standard for performance and ease-of-use in 2.45 GHz ISM solid-state power design. Its internal matching enables a straightforward PCB design, whether that be for a 400 W narrowband design with 76 percent efficiency or 300W design with 72-74 percent efficiency across the entire band. It is well-behaved in both class AB and class C, and its 17dB of gain at saturated power simplifies driver requirements."
Operating within the frequency range of 2.4 to 2.5 GHz and powered by a 50V supply rail, the GTH2e-2425300P has a peak efficiency of 76 percent (pulsed, 100 µs, 10 percent duty cycle). Measured data shows a drain efficiency of over 72 percent under continuous wave operation. A fixed tune demonstration board can be ordered by qualified customers.
From September 19-21 Gallium Semiconductor will be at European Microwave Week in Berlin. In addition to the GTH2e-2425300P, the company will show three new 250 W L- and S-Band radar products and a new DC to 12 GHz general-purpose broadband amplifier.