Rohm launches compact VCSEL-based proximity sensor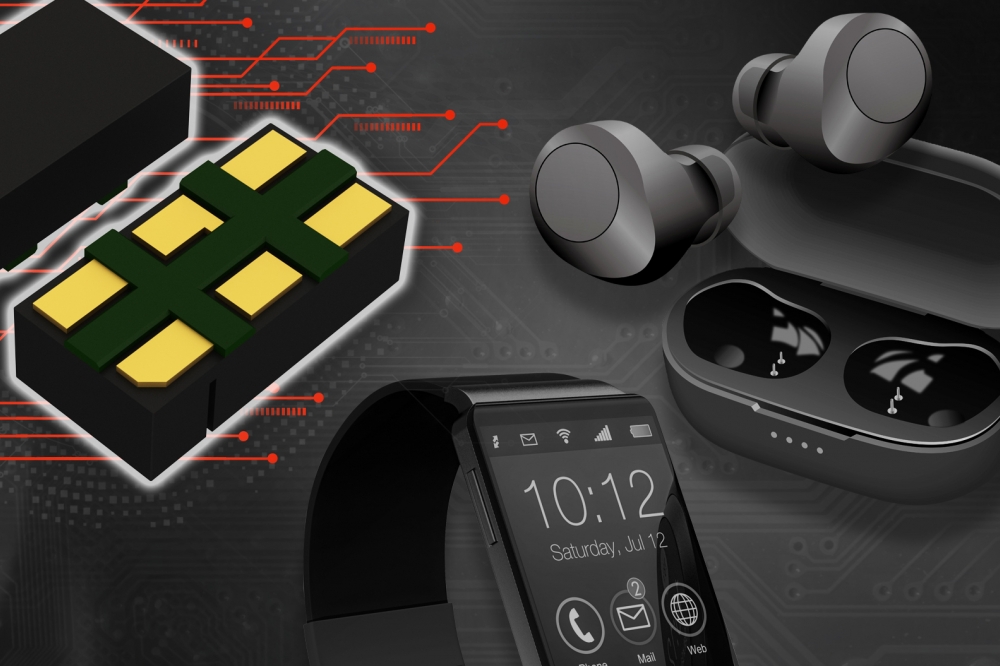 Shrinks size and boosts battery capacity in wireless earbuds and other wearables

Rohm has developed a compact 2.0mm × 1.0mm proximity sensor, the RPR-0720, optimised for wearables and other applications requiring attachment/detachment and proximity detection.

The RPR-0720 is an optical sensor module that adopts a VCSEL featuring higher directivity than LEDs as the light emitting element and a sensor IC for the light receiving element. Rohm says that compact size is achieved by optimising the module structure using in-house chips, reducing area by approximately 78 percent compared to conventional products.
At the same time, the wide input voltage range (2.7V to 4.5V) of the built-in VCSEL eliminates the need for a peripheral voltage booster circuit (i.e. consisting of a power supply IC, three capacitors, and one inductor) when using a Li-ion battery, contributing to greater space savings that leads to smaller applications and increased battery capacity. This makes it suitable not only for sensing attachment/detachment, but also for detecting various conditions in a wide range of applications.