PowerAmerica powers on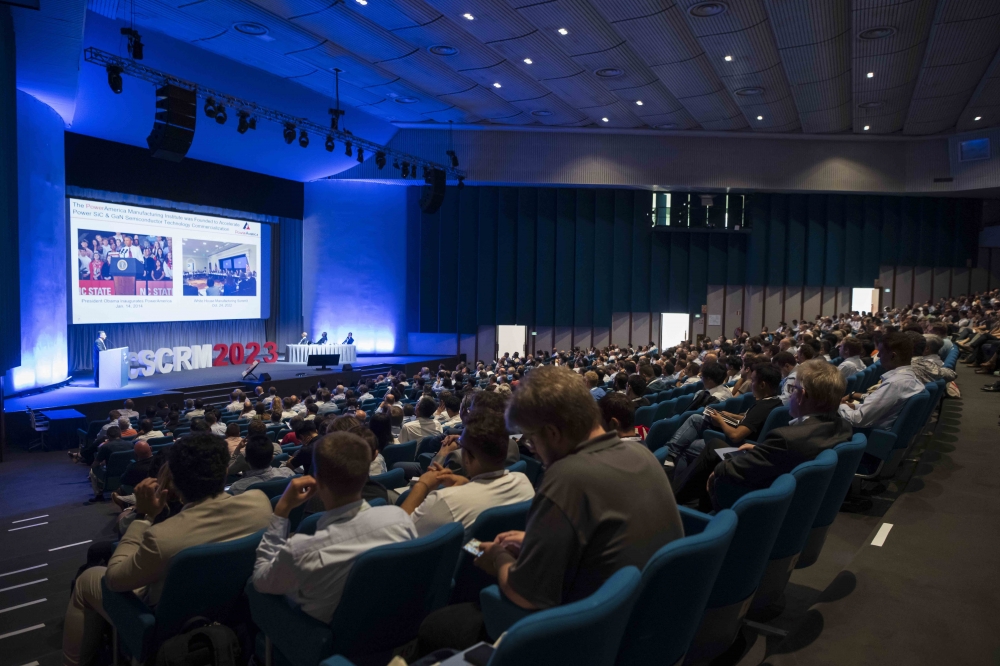 Five years of additional funding will swell domestic production of SiC and GaN power devices.
Late this summer, the US renewed its commitment to accelerating the development and deployment of more efficient power electronics by funding five more years of PowerAmerica, the Department of Energy's first Clean Energy Manufacturing Innovation Institute.
In the first year of this second phase of funding, which will see a shift in a focus from SiC to roughly equal backing of both this class of device and that based on GaN, PowerAmerica is contributing another $8 million. A call for proposals will soon follow, with projects maintaining the existing formula for funding – that's private funding supporting federal funding, with both contributing 50 percent of costs.
The latest $8 million builds on $70 million of initial federal funding in the first phase, alongside combined contributions of $81 million from member partners, which total 90 and include those from industry, academia and national labs.
Drawing on that total investment of $151 million, the 196 projects supported by PowerAmerica have been a great success. The 73 projects led by industry, along with 112 led by academia and another 11 fronted by National Energy Labs, have spawned more than ten wide bandgap technologies.
Chris Saldaña, director of the US Department of Energy Advanced Materials and Manufacturing Technologies Office, which is responsible for renewing funding for PowerAmerica, argues that another impressive aspect of PowerAmerica is the relatively high proportion of projects that have reached commercial status. Note that these projects aren't necessarily directly linked to product commercialisation: "They are pre-competitive in nature, so commercialisation isn't the immediate goal. You have a group of companies, universities, government organisations that come together to work on problems of importance for us, the clean energy sector."
Highlights of successes so far from PowerAmerica include the creation of a SiC chip pilot line in the US, owned by X-FAB.
"The purchase and process development for that line was done through Power America, and has had a major impact in terms of meeting growing demand for those devices," says Saldaña.
PowerAmerica also supported Wolfspeed's development of 3.3 kV, 6.5 kV and 10 kV MOSFETs. "The 3.3 kilovolt MOSFETs are in production," enthuses Saldaña.
While the first phase focused on SiC, GaN was not neglected. Funding supported the growth of Navitas, which has mushroomed from a start-up to a billion-dollar company listed on the NASDAQ exchange. Growth has come from rocketing sales of GaN ICs for laptop and cell phone power supplies.
Funding from PowerAmerica is also driving the uptake of SiC in heavy vehicles. John Deere has developed a 200 kW, 1050 V DC bus inverter based on SiC that enables 25 percent fuel savings.
Cynics might argue that all of these initiatives could have happened without the support of PowerAmerica. But that misses the point.
"The goal of the Manufacturing USA institutes is to supercharge innovation in these technology spaces that we invest in," says Saldaña. And he points out that while individual advances at companies are to be celebrated, it is important to not overlook the collective impact, which is more than the sum of its parts. "We're trying to move the whole sector forward, not necessarily individual companies, individual commercial products."
Growth in domestic production of wide bandgap power electronics is also helping to trim US greenhouse gas emissions. As well as supporting the proliferation of electric vehicles, increased production of SiC power electronics is underpinning the rejuvenation of an electric grid, making it more reliable, more responsive and better at working with renewable energy technologies.
Upskilling the workforce
Another major contribution by PowerAmerica is the creation of a highly skilled workforce for producing and deploying wide bandgap power electronics. Efforts have already included STEM programmes for 9,000 students in their last year of school, and the training of more than 400 masters and PhD students.
Having tracked the destinations of these graduates, it is clear that training is providing a great return on investment, with the majority entering and remaining within the wide bandgap power electronics industry.

"When you create this critical mass of activity in an area, they're going to be part of the same community moving forward, and will help to push the mission that they were trained under through the Institute," says Saldaña.
Motivated by this success, PowerAmerica is developing training materials, training programmes and certification to support those wanting to further their careers within this sector.
Efforts are also being directed at attracting everyone to this industry. "There's a strong emphasis on diversity, equity, inclusion and accessibility through the Institute," says Saldaña.
Another appeal of working in the US semiconductor industry is its long-term support. That extends beyond PowerAmerica, which will certainly run for the next five years and quite possibly more, to an initiative called Energy Efficiency Scaling for Two Decades. It's a national programme that aims to double the energy efficiency of microelectronics every two years. Success will drive disruptive innovation, giving yet more impetus to America's burgeoning semiconductor industry.