IEC white paper calls for power chip standards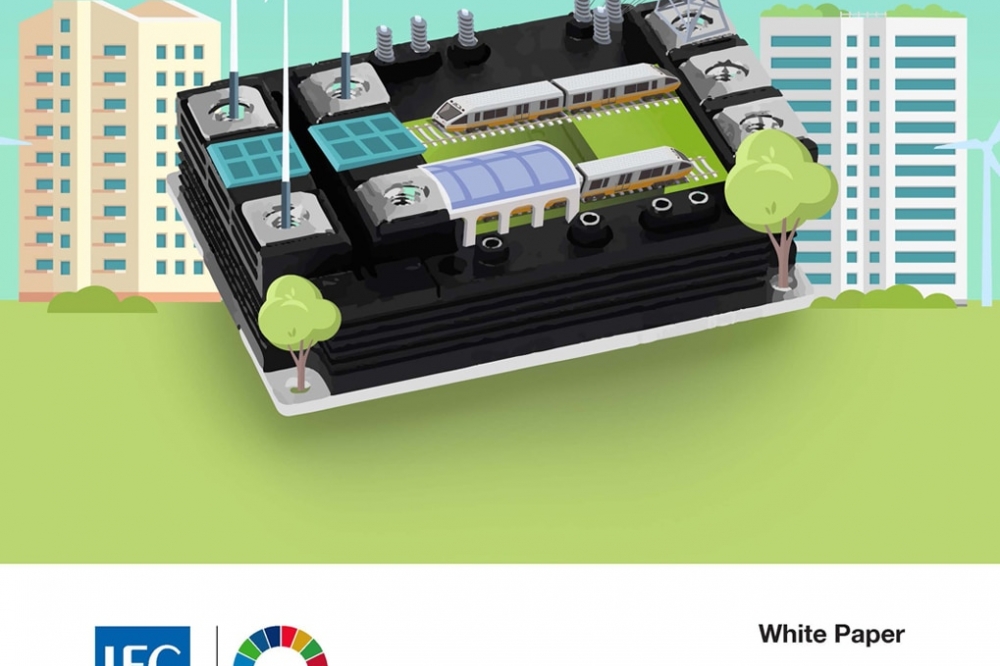 'Power semiconductors for an Energy-Wise society' White Paper issued by IEC

Mitsubishi Electric has announced that it led the project to draft the 2023 International Electrotechnical Commission (IEC) White Paper 'Power Semiconductors for an Energy-Wise society', which the IEC has just released.

This is the first time for a White Paper, published annually since 2010, to issue recommendations for developing and expanding international standards and certification systems for power semiconductors.
Each year, the IEC White Paper focuses on electrical, electronic and electromechanical technologies requiring international standardisation, and makes related recommendations to the IEC and other organisations.
Power semiconductors are vital components in the drive toward carbon neutrality by 2050, with new materials such as SiC and GaN becoming central in many applications from renewable energy to electric vehicles (EVs). But the development of international standards and certification systems for such devices is lagging.
In response, Mitsubishi Electric initiated this White Paper project within the IEC Market Strategy Board (MSB) in October 2022. Together with experts from around the world, the project team has addressed issues related to power semiconductor technologies, markets, and regulations.
The white paper covers three main areas:
- Current status and future trends of society, markets, and technologies related to power semiconductors and applications that are essential for realising an "Energy-Wise society" in which energy is used wisely and efficiently.
- Challenges facing the power semiconductor industry and solutions for achieving carbon neutrality by 2050 through an integrated approach involving relevant regulatory, industry and international standardisation organisations around the globe.
- Recommendations for international standardisation bodies, particularly the IEC, to establish a roadmap and guidelines for the development of international standards and conformity assessment systems for power semiconductors.
The White Paper project team was led by Kazuhiko Tsutsumi, Mitsubishi Electric's specially appointed technical advisor who also serves as IEC VP and Chair of the MSB, and included experts from Mitsubishi Electric's Corporate Intellectual Property Division (Tokyo), Mitsubishi Electric's Power Device Works (Fukuoka), Mitsubishi Electric Europe B.V. German Branch (Ratingen, Germany), as well as a team of international experts.
Going forward, Mitsubishi Electric will collaborate with power semiconductor companies, users, and regulatory authorities to establish a roadmap for the creation of power semiconductor international standards as recommended in the 2023 IEC White Paper, with the aim of promoting the healthy growth of the power semiconductor market in the quest for carbon neutrality by 2050.