Vishay to acquire Nexperia's Newport wafer fab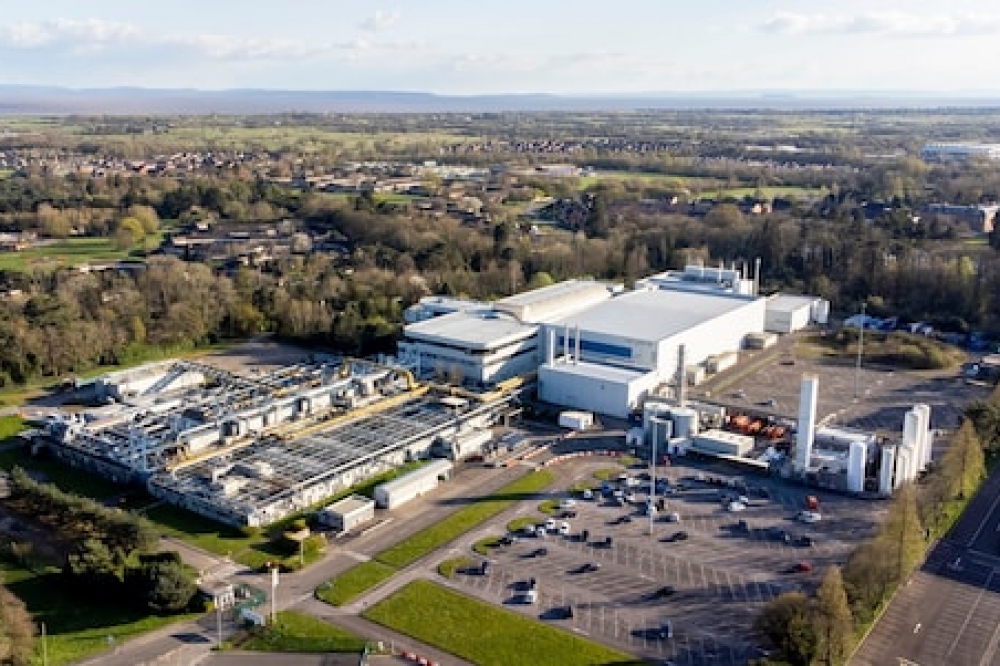 $177 million cash deal will accelerate Vishay's SiC production plans and secure the future of UK's largest wafer fab

US-based Vishay Intertechnology will acquire Nexperia's Newport wafer fabrication facility, a 200mm fab in South Wales, UK that mainly supplies automotive markets.

The $177 million cash acquisition of UK's largest semiconductor manufacturing site, brings together Vishay's capacity expansion plans for automotive and industrial customers, and meets the UK's strategic goal of improved supply chain resilience.
In addition to expanding capacity, Vishay says it intends to collaborate with the Compound Semiconductor Cluster in South Wales to develop the semiconductor industry in the UK including university and community partners in the UK and particularly South Wales.

"Under new leadership in early 2023, Vishay set an ambitious goal of investing approximately $1.2 billion in capacity over a three-year period in order to position the company to seize the opportunities created by the megatrends of e-mobility and sustainability needed for a Net Zero economy, " said Joel Smejkal, president and CEO of Vishay.

"While this transaction is supplemental to our capex investment strategy, adding Newport Wafer Fab to our manufacturing footprint will be instrumental to achieving our goal of expanding capacity for our customers and to accelerating our SiC strategy," said Joel Smejkal, president and CEO of Vishay."
By agreeing to acquire Newport Wafer Fab, Vishay says its aim is to safeguard the positions of the skilled and dedicated employees and to invest the necessary capital to set up production for SiC Trench MOSFETs and diodes. "With its solid balance sheet and ample liquidity, Vishay will immediately bring stability and its reliable cash flow generation to ensure the facility becomes a fully operational and profitable fab" added Smejkal.
Marc Zandman, executive chairman of the board, Vishay said, "Vishay's Board made a critical decision last year to pivot the company toward profitable growth under new leadership, leveraging the company's solid cash flow generation, sound operational capabilities and broad product portfolio. A key element of this strategic shift is the investment in technologies and incremental capacity to position Vishay to capitalize on the megatrends in e-mobility and sustainability. Acquiring Newport Wafer Fab demonstrates Vishay's commitment to executing this strategic shift, and to realizing improved returns for our stockholders."
Toni Versluijs, country manager, Nexperia UK, stated: "Nexperia would have preferred to continue the long-term strategy it implemented when it acquired the investment-starved fab in 2021 and provided for massive investments in equipment and personnel. However, these investment plans have been cut short by the unexpected and wrongful divestment order made by the UK Government in November 2022.
"The UK Government's order, in combination with a weakness in the global semiconductor market, recently led us to announce the intention to reduce the number of employees at the site by at least 100. The site needs clarity about its future to avoid further losses, and today's announcement provides this. Of all options, this agreement with Vishay is the most viable one to secure the future of the site as Vishay – like Nexperia – has a solid customer base for the fab's capabilities.
"For the site, Vishay's commitment to further make the Newport Wafer Fab a success story is encouraging. Nexperia's position with regards to the UK Government's order remains unchanged."
The closing of Newport wafer fab transaction is subject to UK government review, the purchase rights of a third party, and customary closing conditions, and is expected to occur in the first quarter of 2024.