Navitas announces Q3 results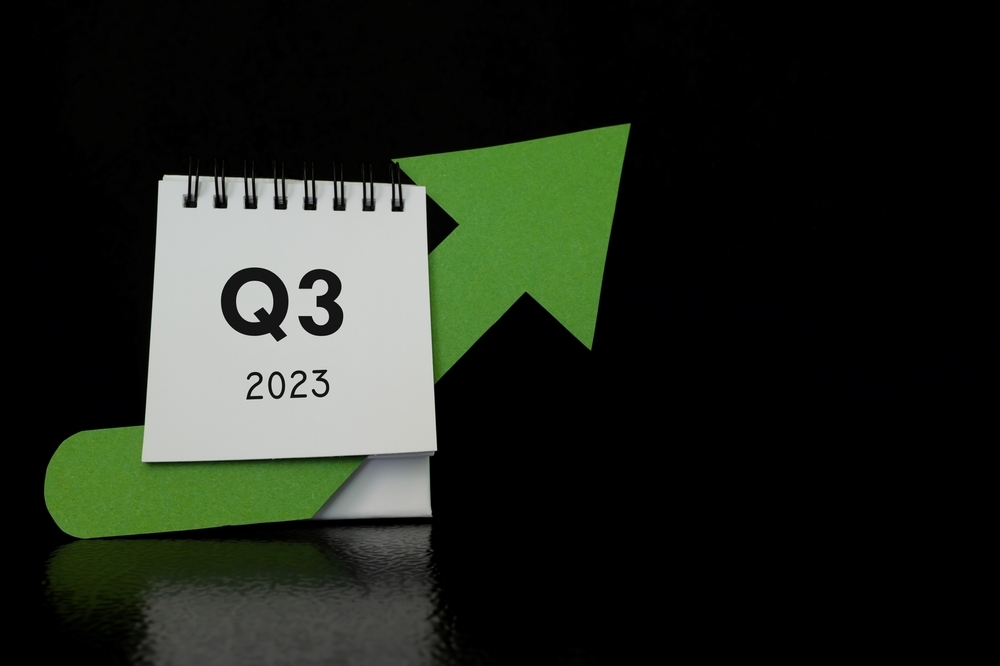 Revenue grows 115 percent year-over-year, 22 percent sequentially.

Navitas Semiconductor has announced unaudited financial results for the third quarter ended September 30, 2023.
"I am pleased to announce another record quarter for Navitas as our GaN and SiC technologies continue to displace legacy power silicon in traditional markets and enable and accelerate new energy markets," said Gene Sheridan, CEO and co-founder. "It's a very exciting time at Navitas as we launch four major new technology platforms across GaN and SiC. We expect Navitas' revenues to far exceed market growth rates in 2024 and for years to come."
Total revenue grew to $22.0 million in Q3 2023, a 115 percent increase from $10.2 million in Q3 2022 and a 22 percent increase from $18.1 million in Q2 2023.
GAAP gross margin for Q3 2023 was 32.3 percent, impacted by inventory adjustments, compared to 3.8 percent in Q3 2022 and 41.5 percent for Q2 2023. Non-GAAP gross margin for Q3 2023 was 42.1 percent compared to 38.4 percent for Q3 2022 and 41.5 percent for Q2 2023.
GAAP loss from operations for the quarter was $28.6 million, compared to a loss of $37.4 million for Q3 2022 and a loss of $27.2 million for Q2 2023. On a non-GAAP basis, loss from operations for the quarter was $8.7 million compared to a loss of $10.3 million for Q3 2022 and a loss of $9.6 million for Q2 2023.
Cash and cash equivalents were $176.7 million as of September 30, 2023.
According to Navitas, GaN is moving from a beachhead to the mainstream for mobile fast chargers, led by major China OEMs Xiaomi and Oppo. The company expects 30 percent of its total mobile charger shipments in 2024 will use GaN, and GaN has been adopted by Samsung for the latest Galaxy S23 and other models, contributing to Q3 and expected Q4 2023 revenue ramp.
New Gen-4 GaNSense half-bridge ICs, targeting ultra-fast chargers of 100 W or more, are projected to contribute another $10 million per year in revenue ramping in 2024. Navitas says its GaNSense products replace dozens of components with a single GaN IC and enable switching frequencies up to 2 MHz to reduce footprint and simplify designs.
In September, the company launched GaNSafe for high-power, high-reliability markets like AI data centres, solar, EV and industrial. GaNSafe power ICs are featured in a new 6.6 kW, 800 V on-board charger (OBC) platform for EVs, attracting significant customer interest.
Solar, appliance and industrial markets also show robust growth in the customer pipeline, with broad interest in the new Gen-3 Fast MOSFETs.
Navitas says Q4 2023 will also see the introduction of 'bi-directional' GaN. Each GaN power IC will replace up to four discrete power transistors, reducing component count, cost and complexity, and delivering speed and efficiency benefits.
Outlook
Fourth quarter 2023 net revenues are expected to increase to $25.0 - $26.0 million. Gross margin for the fourth quarter is expected to expand to 42.5 percent, plus or minus 30 basis points, and operating expenses, excluding stock-based compensation and amortization of intangible assets, are expected to be approximately $20.0 million in the fourth quarter of 2023. Weighted-average basic share count is expected to be approximately 179 million shares for the fourth quarter of 2023.