POET revenues and margins rise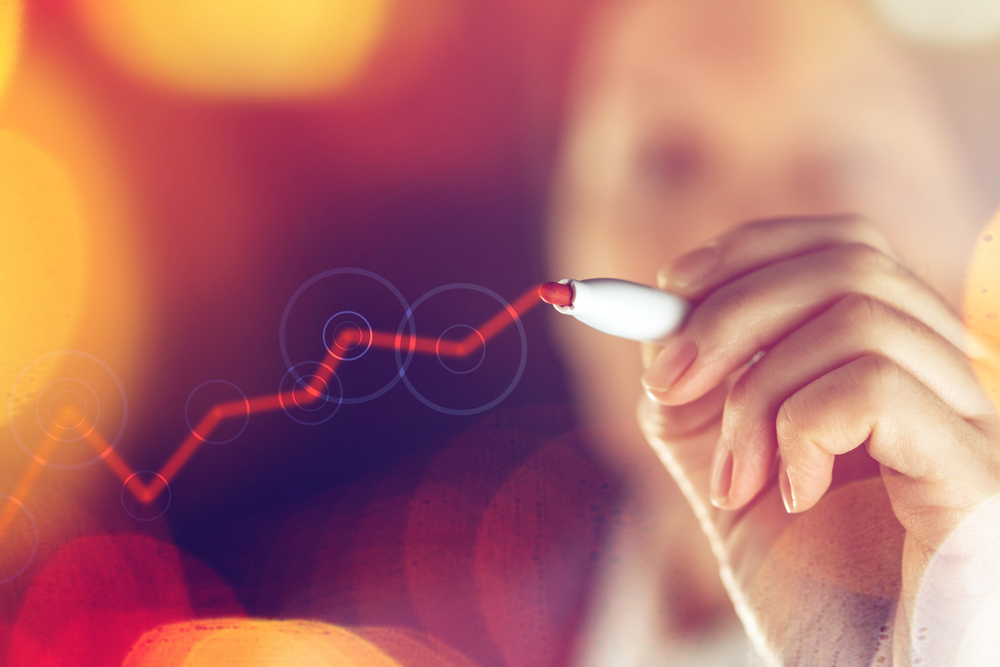 Revenue increased 50 percent year-on-year to $2.79 million, reflecting higher sales of photonic sensors for test and measurement applications

POET Technologies, an optoelectronic device company, has reported its audited condensed consolidated financial results for the full year ended December 31, 2017.
Revenue increased 50 percent year-on-year to $2.79 million, reflecting higher sales of photonic sensors for test and measurement applications, according to the company. This compared to revenue of $1.86 million in 2016, which represented approximately seven months of revenue contribution from POET's DenseLight subsidiary that the company acquired in May 2016.
Gross margin for the full year 2017 was 52 percent, compared with 49 percent in 2016.

Net loss before taxes in 2017 was ($13.1) million, or ($0.05) per share, compared with a net loss before taxes of ($13.4) million, or ($0.06) per share, in 2016.

The net loss in 2017 included non-cash stock-based compensation of $3.2 million and depreciation and amortisation of $2.3 million. In 2016, non-cash stock-based compensation and depreciation and amortisation were $4.1 million and $1.5 million, respectively. Capital investment in plant, equipment and patents decreased to $1.0 million in 2017 compared to $1.3 million in 2016.
Business and technology Update
During 2017 the company began focusing its resources on the development of photonic solutions using a "˜hybrid' integration approach, which combines its InP-based photonics chips and its dielectric-based waveguide devices into a single package. The company's approach to "˜hybrid' integration using the Optical Interposer Platform was borne by capabilities acquired through its acquisitions of DenseLight Semiconductor and BB Photonics in 2016.
This new approach targeted the same objective, namely the replacement of discrete high-cost passive optical components with lower cost embedded devices and proven wafer-level semiconductor process and assembly technologies. Using embedded dielectric passive devices and advanced packaging techniques, POET could lower the cost of data communications transceiver solutions for data centre operators and telecom applications. By late-2017, the company had validated the potential to reduce the cost of conventional transceivers through the wafer scale integration of photonics devices and passive waveguides into a single package, leading to the announcement of POET's Optical Interposer platform in January of 2018.
Management comments
Suresh Venkatesan, CEO of POET, commented: "During 2017, we made significant progress across several areas of the business. From a financial perspective, we increased revenue 50 percent year-over-year with the increased shipments of light sources for sensing applications. Additionally, we recorded approximately $1.7 million in credits from the Singapore Economic Development Board (EDB) in support of our ongoing research and development efforts at our DenseLight facility.
"From a technology perspective, we achieved a real breakthrough in designing and demonstrating key elements of the POET Optical Interposer. It is a true platform technology that is readily scalable for applications in data communication transceivers that undergo rapid evolutions in standards and generations. It is also flexible enough to address critical applications in other markets such as automotive LIDAR and high-performance computing. Placing photonic components in close proximity to data generators like ASICs and microprocessors has been an industry objective for decades. Among the many difficult challenges, thermal management and reliability are ones that the Optical Interposer platform can potentially address.
"While using the POET Optical Interposer platform for photonics assembly provides thermal management and reliability advantages, its primary advantage is cost, which is the basis for competition in a standards-driven industry. We achieve low cost by employing proven semiconductor 'known good die; assembly, testing and packaging techniques to the optical components of the transceiver. Our architecture is unique, allowing us to both manufacture the passive interposer assembly platform at low cost in a factory that is compatible with mainstream silicon semiconductor fabrication and to place active devices on this platform without requiring complex alignment and expensive micro-optical components. Further, our waveguides embedded in the interposer function as multiplexers / demultiplexers, spot-size converters and guides, and are independent of the active devices that determine the speed of the device. The waveguides for a 100G optical engine are the same low cost as those for a 400G optical engine. Furthermore, there is little incremental cost in adding additional communication channels to the platform. This is one example of the scalability of the POET Optical Interposer.
"Most recently, we've taken additional meaningful steps toward commercialising POET's interposer technology, including our announced master collaboration agreement with SilTerra for the co-development of the waveguide manufacturing process flow, consignment of equipment and entry into a wafer purchase agreement. We did this in order to establish a reliable and consistent manufacturing resource for the supply of wafers incorporating the Optical Interposer devices.
"We also entered into a Memorandum of Understanding with Accelink Technologies to become "˜Preferred Co-Development Partners' on the collaborative development, qualification and sales of a family of advanced multichannel (100/400G) transmit and receive devices based on POET's Optical Interposer platform. These strategic engagements with a leading foundry and global supplier of transceivers represent significant milestones in the commercialisation process, as they each position the company to engage more credibly in discussions with additional prospective customers.
"We continue to be on schedule to deliver receive optical engine prototypes to Accelink this summer, with our main challenges to that schedule being the logistics of installing and bringing up new tools and processes at 8-inch wafer foundry. We are very pleased with the cooperation and support that we are receiving from SilTerra and our equipment vendors. Beyond the short-term goal of prototypes for receive optical engines, we are working on the more complex transmit side of the transceiver and look forward to some announcements on that front later in the year. We see a very significant opportunity in the Optical Interposer platform applied to a number of application areas and vertical markets."