Osram Supports University Autonomous Shuttle Project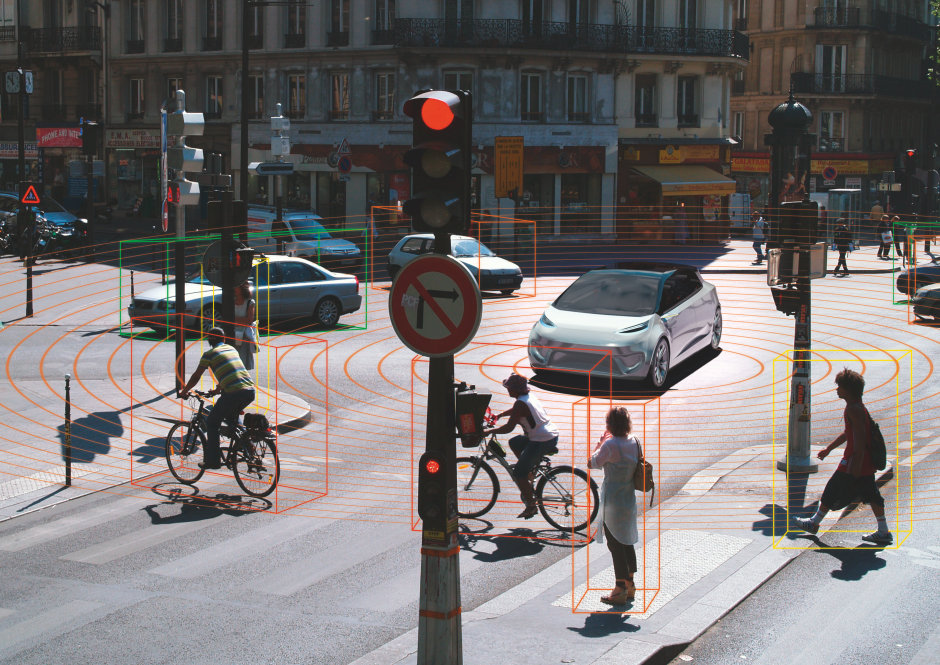 Osram Opto Semiconductors, Phantom Intelligence, Jungo Connectivity and Vergence Automation gift $100,000 to help make autonomous shuttle a reality on Michigan-Dearborn campus
Osram Opto Semiconductors, Phantom Intelligence, Jungo Connectivity, and Vergence Automation have provided a gift valued at $100,000 to the University of Michigan-Dearborn, College of Engineering and Computer Science in support of a project to develop an autonomous shuttle for the campus.

The goal of the autonomous shuttle (MDAS.ai) project is to create an autonomous shuttle for use in a low-speed, pedestrian-rich environment. This project will help researchers, students and sponsoring companies better understand the complexities of autonomous driving and shared mobility in urban environments. When fully complete, the shuttle will navigate a predefined loop on the University of Michigan-Dearborn campus, picking up and dropping off riders at each stop, thereby providing a transportation solution for the university that moves riders across campus both safely and efficiently.
To achieve this capability, MDAS.ai needs to be extensively tested and evaluated. In the immediate future, until such time the shuttle is fully proven, it will use a safety (human) driver that is able to take over the vehicle's operation at a moment's notice.
The main goals and priorities surrounding the shuttle's development are safety; intelligence (identifying and avoiding stationary and moving obstacles); and robustness (operating in all weather and lighting conditions).
"Osram is pleased to partner with the University of Michigan-Dearborn to support MDAS.ai and usher in a new era of autonomous driving," said Rajeev Thakur, regional marketing manager at Osram Opto Semiconductors. "Our lasers, IREDs and other automotive qualified semiconductor devices support a variety of advanced driver assistance systems for the project, like LiDAR and driver monitoring. Osram is always developing new products to support the fast evolving needs of autonomous vehicles and the technologies that support them."
The autonomous shuttle will be built completely in house by University of Michigan-Dearborn students and researchers, providing students with an opportunity to get firsthand experience with next-generation automotive technologies. Additionally, the MDAS.ai project isn't exclusive to autonomous driving technology. As the project progresses, vehicle-to-infrastructure applications that allow the shuttle to communicate with traffic lights and recognize street signs will be integrated into the shuttle, adding another layer of vehicle intuition and safety.
"With MDAS.ai, our talented students get to design, build and test innovative technologies that not only set them up for career success, but also help them directly influence how mobility advances and improves," said Sridhar Lakshmanan, electrical and computer engineering professor, University of Michigan-Dearborn. "This project would not be possible without our generous sponsors, including Osram. Their components give us dynamic design freedom, which encourages students to push the boundaries of the shuttle's capabilities and search for new autonomous solutions. Our sponsors will continue to be trusted partners as the project evolves."
Beyond funding, donors will also provide various pieces of technology for the MDAS.ai project. Osram will supply camera integration components, as well as various semiconductor components for LiDAR, driver monitoring, interior lighting and Li-Fi applications. Phantom Intelligence will deliver two Flash LiDAR sensors, which eliminate false triggers and reliably detect any obstacles or hazards""in any weather conditions. Jungo Connectivity will provide software for driver and cabin monitoring, including identification of driver, face detection, and gaze detection. Finally, Vergence Automation will supply a 4D long-range IR camera, which in its prototype design uses 190 Osram IR LEDs. When applied to autonomous vehicle use, 4D imaging is a boon to computer vision, machine learning and deep learning.
"We instantly fell in love with the MDAS.ai project and couldn't be happier to team up with the University of Michigan-Dearborn on this very exciting application of LiDAR technology," said Jean-Yves Deschenes, president of Phantom Intelligence. "Thanks to corporate sponsorships, many of us at Phantom worked on our very first projects while in college and we want to give young students that same opportunity to engage in fascinating new endeavors. We look forward to seeing what they learn and achieve along the way, and how we can continue to support them."