Hands-free Cadillac to feature Osram LEDs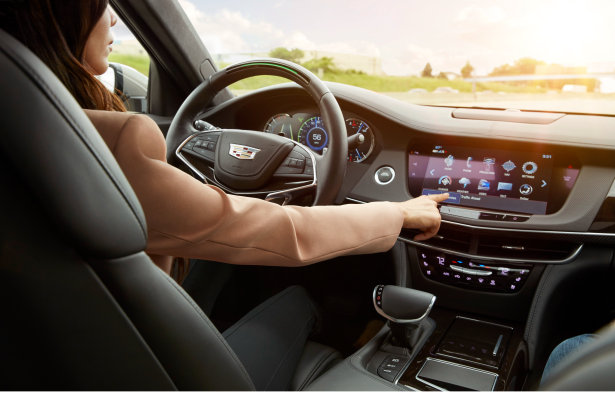 Osram partners with Joyson Safety Systems to equip Cadillac CT6 with first true hands-free driving technology for the highway
Osram Opto Semiconductors and Joyson Safety Systems are equipping the new Cadillac CT6 with an innovative system for semi-autonomous driving called "˜Super Cruise'. It is described as the industry's first true hands-free driving technology for the highway.
Osram's infrared and LED components, which are embedded in Joyson Safety Systems' steering wheel for the Cadillac CT6, allow the system to monitor driver attentiveness by tracking his or her head position to ensure drivers are watching the road ahead while "˜Super Cruise' is engaged.

"˜Super Cruise' represents the next evolution of adaptive cruise control and works only if the driver is paying attention to the road ahead. To that end, Joyson Safety Systems worked with Osram to design a steering wheel that features an embedded infrared camera that tracks the driver's head position and gaze to confirm the driver's eyes are on the road at all times. If the driver looks away from the road for too long, the "˜Super Cruise' system will send a series of alerts for the driver to resume supervision of the road. In the limited event when a driver becomes completely unresponsive, the Cadillac CT6 uses the full capability of onboard driver assistance technologies to bring the car to a controlled stop.
The Joyson Safety Systems' steering wheel is equipped with Osram's Oslon Black SFH 4715S IREDs that helps track eye movement, as well as with Osram's RGB Multiled to indicate to the driver when the "˜Super Cruise' system is operating and what function it is currently performing. For instance, the LED lights turn green when the "˜Super Cruise' system is engaged. The lights turn blue when the system senses the driver might not being paying attention, and turn red when the system disengages. The LEDs also blink when the IREDs are blocked from viewing the driver's eyes.

"We are pleased to partner with Joyson Safety Systems on Super Cruise," said Rajeev Thakur, marketing manager, Osram Opto Semiconductors. "Our visible and infrared LEDs place us in a unique position to collaborate with a variety of dynamic development partners looking to innovate advanced driver assistance systems "" from driver monitoring, to LiDAR, adaptive headlights and more. Partnerships like this will continue to allow us to advance mobility and create safer transportation solutions."
"We are proud of this successful partnership with Osram, and we are convinced this Driver Monitoring System will play an important role in reducing distracted driving and enhancing road traffic safety," said Kirk Morris, chief strategy officer of Joyson Safety Systems.