Neophotonics exhibits laser range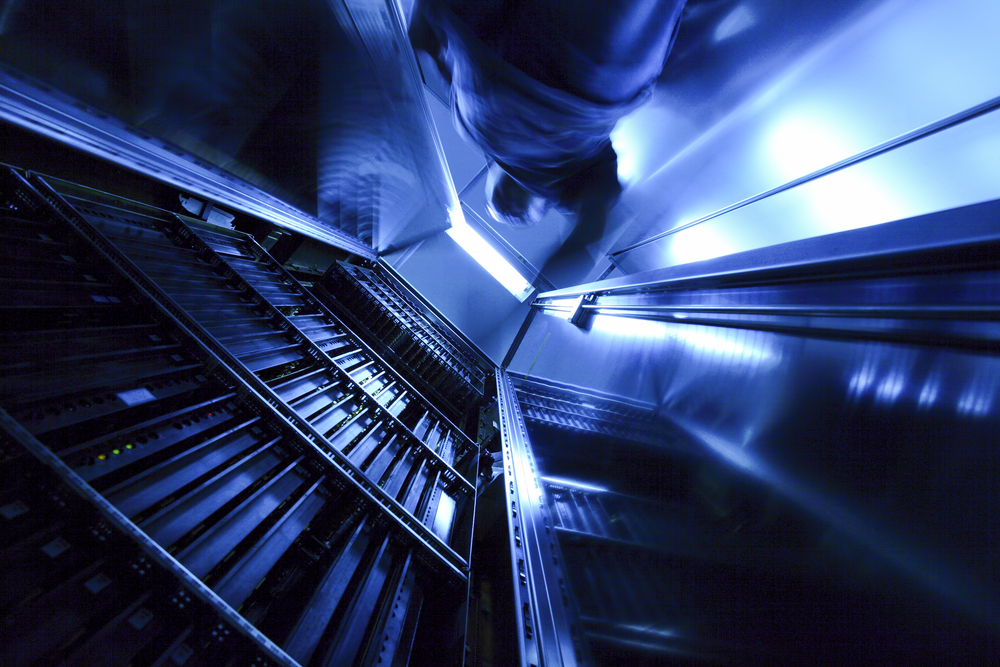 Range includes lasers for 2 km PAM4 based links and high power CW laser sources for 0.5 and 2 km silicon photonics based links
NeoPhotonics showed its suite of lasers and analogue ICs for uncooled, non-hermetic single laser 100G and four laser 400G links within data centres at ECOC in Rome, Italy this week. The range includes electro-absorptively modulated lasers (EML) for 2 km PAM4 based links and high power CW laser sources for 0.5 and 2 km Silicon Photonics based links, along with the photodetectors, drivers and trans-impedance amplifiers required.
Demand for higher port density and lower cost per bit for optical connections inside the data centre is driving a technology shift to single-laser (lambda) 100Gbps and 4-laser (lambda) 400Gbps using 4 level pulse amplitude modulation (PAM4). EML based solutions are preferred for longer reach, higher performance applications, and NeoPhotonics 53 Gbaud family offers module designers a complete set of optical components with accompanying analog electronic chips designed to achieve high performance with low power consumption in small form factor applications.
"Our complete suite of 53GBaud Linear Optical Components provides all needed optical components for single laser 100Gbps transmitters and receivers, scalable to 400Gbps transceivers with CWDM4 wavelengths," said Tim Jenks, chairman and CEO of NeoPhotonics. "Furthermore, our uncooled, high power CW DFB lasers and laser arrays are critical elements for any 100G, 200G or 400G Silicon Photonics based transceiver. We are pleased to offer the lasers and critical analog electrical components for both next generation data centre transceiver approaches," he said.
The 100G/400G range from NeoPhotonics includes:
53GBaud Uncooled CWDM4 EML, which includes the option for integration with NeoPhotonics' open drain driver. With an uncooled operating temperature range from 20 to 70C and the capability to operate reliably in 'open-air' transceiver designs, thus eliminating hermetic enclosures, this EML is a preferred transmitter solution for PAM4 based FR4 2 km data centre applications. Versions are also available at 1310 nm for DR1 and DR4 500m applications.
53GBaud Open Drain Driver (ODD) for linear operation of EML lasers. With a typical 90mW of power consumption per channel and small size, this high speed driver can be co-packaged with the EML reducing power and increasing linearity and is well suited for use in small form factor pluggable modules.
53GBaud PIN photodetectors. The side illumination structure of the PIN PD enables a simple coplanar assembly with a mux/demux chip and TIA and is well suited for compact modules.
53GBaud Transimpedance Amplifier (TIA). With low noise and a typical power consumption of 60mA over a 3.3V rail, this TIA is well suited for receiver signal amplification for up to 10km transmission.
In addition, transceiver developers have also begun deployment of silicon photonics based transceivers for industry standard MSAs such as CWDM4, CLR4 and PSM-4, which has led to the need for custom, high power and non-hermetic laser sources to drive these transceivers. To support this emerging silicon photonics eco-system, NeoPhotonics has developed and qualified a line of high power, uncooled lasers and laser arrays for several industry leading Silicon Photonics transceiver manufacturers, as well as offering single and quad drivers for Silicon Photonics modulators:
High Power 40mW and 70mW non-Hermetic CW Laser Sources for Silicon Photonics based CWDM4 FR4 and 1310nm DR1 and DR4 Applications. These efficient, high power DFB lasers can operate up to 75 deg. C and have completed the non-hermetic testing compliant with the Telcordia GR-468-CORE, making them well suited for use in non-hermetic silicon photonics based small form factor pluggable modules.
53GBaud Quad MZM drivers for silicon photonics modulators. This quad driver has a high 3.5Vppd output per channel and a typical 2.2W low power consumption for all four channels designed for small form factor pluggable modules. This component is also available in single driver configurations for DR1 applications.