Lextar Launches VCSEL Products for 3D Depth-sensing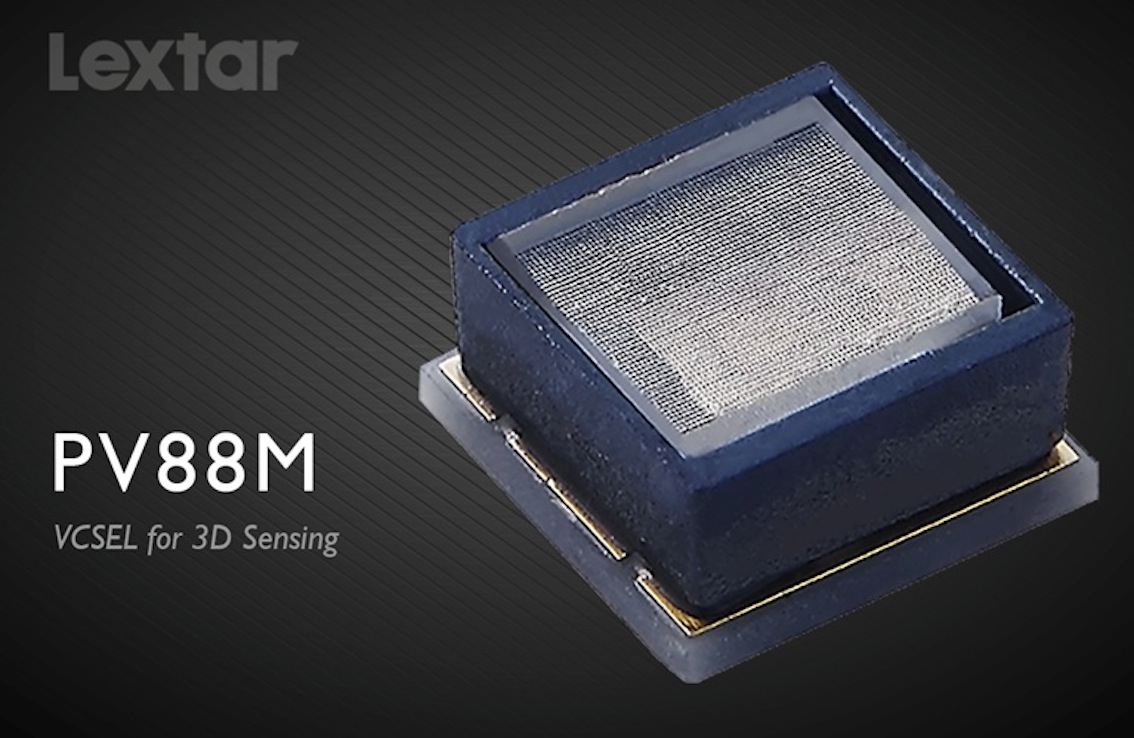 Lextar Electronics is launching its VCSEL product portfolio at Electronica 2018. The range is designed for 3D depth-sensing applications including gesture recognition, people detection, facial recognition, and driver fatigue detection,
Lextar's VCSEL PV88M component series, for example, is mainly applied to the light source emission of the 3D depth-sensing module, providing products with various wave lengths, brightnesses, and package sizes, and beam angle selection from 45 to 100 degrees. This series can be applied to many kinds of sensing systems based on customer demand.
At Electronic, Lextar will present VCSEL products integrating camera modules and software to provide interactive experiences for visitors. As for gesture recognition, users can gesture to control the vehicle control system, such as adjusting audio volume, selection from the menu, and answering/hanging up phone calls. In terms of facial recognition, this series, capable of reading faces and telling humans from photos, is usually applied to security systems. For human detection applications, it can recognise humans and detect human height, and is perfect for senior/children monitoring, senior fall detection, or people counting in the mall. In addition, in driver fatigue detection applications, products can detect reactions of fatigue, including closed eyes and nodding, to enhance driving safety.
According to Lextar, current mainstream 3D sensing covers stereo vision, structured light, and ToF (Time of Flight). By adopting ToF measurement, Lextar's VCSEL components, with advantages like fast scanning, long distance, high efficiency, and great resistance to ambient light, have gradually become the major trend of the 3D sensing market. Through deep cultivation of VCSEL, Lextar has become the supply chain of global top mobile phone manufacturers, and already begun to deliver products; this shows the significant meaning of its entering the 3D sensing market.