Brooks opens new site in Malaysia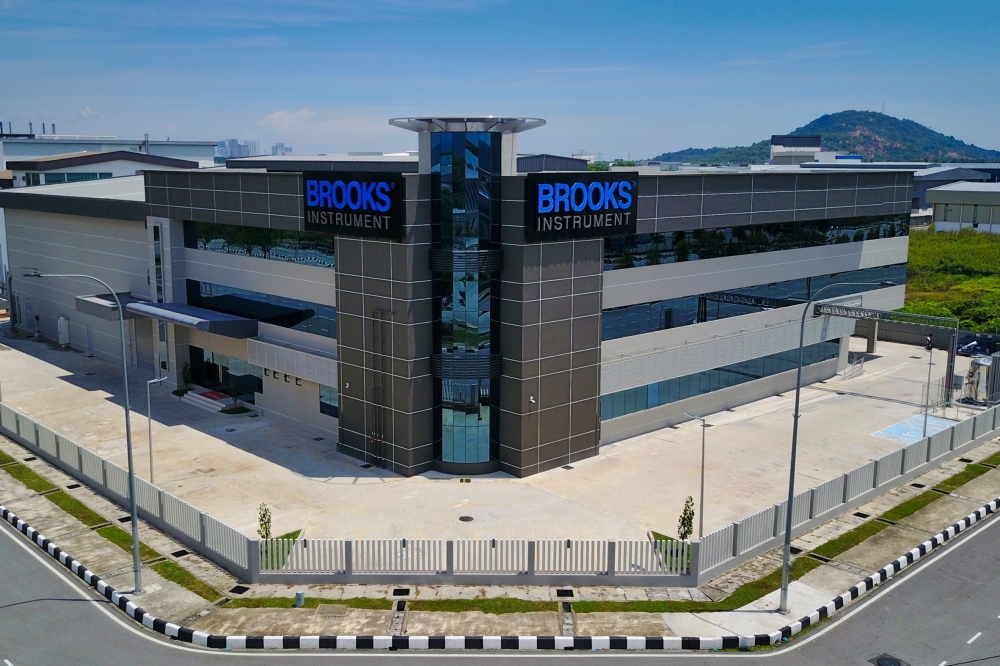 New location is company's fourth manufacturing facility

Brooks Instrument, a maker of flow, pressure and vapour delivery solutions, has opened a new manufacturing facility in Penang, Malaysia, significantly increasing its operational footprint in Asia-Pacific for producing mass flow controllers (MFCs).

The brand-new 57,000-square-foot plant follows the company's recent manufacturing expansion in Korea and is Brooks Instrument's fourth global production area. The other locations are in the US and Hungary.
The Malaysian site features Brooks Instrument's largest Class 100 clean room manufacturing area and will focus initially on producing the company's GF100 series of mass flow controllers. The GF100 is widely used in semiconductor and other critical gas flow control applications and is often viewed as the semiconductor industry standard for reliable and repeatable delivery of process gasses.
Hans Sundstrom, global semiconductor business unit manager for Brooks Instrument, said the expansion into Malaysia was a result of partnering with semiconductor industry customers who wanted a more robust and efficient supply chain for getting MFC products and support.
"Brooks Instrument has operated in Japan, Korea and China for decades. The high demand and semiconductor industry growth in the Asia-Pacific region led us to invest in another factory, this time in Malaysia," said Sundstrom. "Our expansion into a high-volume manufacturing plant will enable us to eventually double our global output of MFCs. It will also serve as an additional location for manufacturing and parts inventory, complementing our other facilities and further reducing the risk of a supply chain disruption."
"We are ready to start our shipments to customers beginning in December 2023 and expect to be in full production mode by January 2024," said Lik Wai Kho, Brooks Instrument vice president and general manager of the semiconductor business in Asia. "Our Malaysian personnel have completed extensive training, including copy-exact procedures at our headquarters facility in the US, and I am confident in our preparedness to build the high-quality products that have made Brooks Instrument such a trusted partner in this industry."