Avantes launches new spectrometer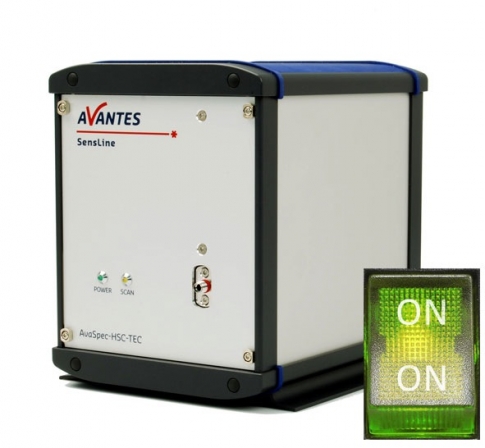 AvaSpec-Hero Sensline is a 'workhorse' for those in need of high resolution and high sensitivity
Spectroscopy firm Avantes has announced the AvaSpec-Hero Sensline spectrometer, which it describes as a 'workhorse' for those in need of high resolution and high sensitivity.
It is suitable for applications such as Raman, absorption, and fluorescence.
Key specifications include a sensitivity of 445,000 counts/μW per ms integration time and a Signal to Noise Ratio (SNR) of 1200:1.
Based on a high sensitivity compact optical bench (f=100mm; NA=0.13) and a 1024x58 backthinned CCD detector, the instrument is equipped with TE Cooling to enable long integration times in low light applications. It also includes high speed USB3.0 and Gigabit Ethernet interfaces.
A selection of gratings and replaceable slits offer the flexibility of configuring the instrument for a wide range of applications in the 200-1160nm range.
Avantes develops and manufactures spectrometers, light sources, software, fibre optic cables, and accessories for fields such as solar energy, semiconductors, light measurement, (bio)medical, and food processing technology.