CST Global confirms ISO 9001:2015 accreditation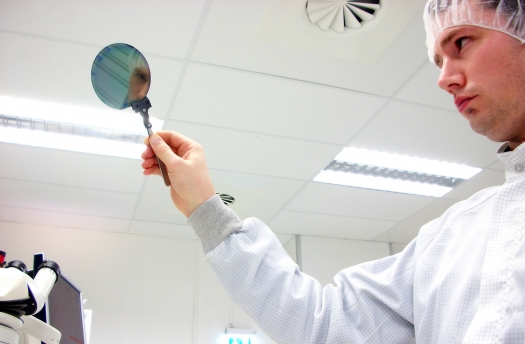 Adds exacting management processes to 3 inch and 4 inch wafer fabrication and test
CST Global, the UK-based, III-V optoelectronic, semiconductor, laser foundry, has confirmed its successful attainment of ISO 9001:2015 accreditation.
The accreditation's scope adds exacting management processes to 3 inch and 4 inch wafer fabrication and test .
Gerald O'Connor, quality control manager at CST Global explained: "ISO 9001: 2015 demands that all management, production and test processes are measured and maintained."
"We operate in a potentially hazardous environment, using many toxic materials. Validated risk assessments are essential, with continuous measurement of all processes a requirement. This includes the new MOCVD machine and the automatic bar stacker machine for 4 inch wafers. Many of our suppliers meet equivalent standards and, ultimately, it gives our customers total confidence in the quality of our products."
Neil Martin, CEO of CST Global, added: "ISO 9001: 2015 accreditation impacts every aspect of the company. For its successful implementation, staff across the entire company must take responsibility for their individual part of the quality process. We commend Gerry for achieving this so effectively. CST Global can now supply market-leading companies in the datacentre, cloud and telecommunications markets, who expect this level of quality control."