High Density, Low Profile Connectors Benefit from New Breed of Spring-Loaded Pin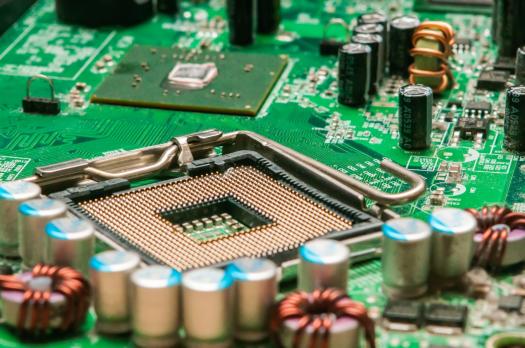 Connector manufacturers are turning to more affordable H-Pins over traditional pogo-style options without sacrificing performance
For decades, connector manufacturers have relied on traditional spring-loaded, or pogo-style pins, to provide highly compliant, reliable interconnections.
Although expensive, these highly compliant pins are used to connect batteries to docking stations, antennas to PCBs, for rugged, high-shock and vibration applications, or to compensate for floating heights and uneven mating surfaces.
However, with the market drive to continually pack more electronics into ever-thinner, shrinking packages, spring-loaded connectors are playing a new role: as space-saving device to reduce the real estate occupied by the connector itself.
Even when miniaturized, connectors with traditional male pins and female receptacles take up valuable space. This is opening the door for compression-style board-to-board and board-to-device connectors that utilize spring-loaded pins mounted against pads or gold-plated lands on the PCB. This approach can be used to create mezzanine-tiered board modules as well.
Trouble is, with hundreds of millions of spring-loaded pins required to produce these connectors, the high cost of traditional pogo-style pins remains a considerable barrier.
As a result, connector manufacturers are turning to a new breed of miniaturized spring-loaded pins as small as 0.2mm that reduces costs by 30-50%. These new pins deliver high performance in a highly compliant contact that "" unlike pogo-style pins "" are manufactured in a fully automated, high-speed production process.
Pogo-style pins
For decades the spring-loaded probe, also known as the pogo-style pin, has delivered excellent mechanical and electrical performance. However, this often came at a high cost.
Although designed and manufactured in subtly different ways, the pogo-style pin is typically constructed of 4-5 components that includes a drawn barrel, a wound spring, two screw machined plungers, and some means to bias the plunger to the barrel.
Depending on volume, the traditional pogo pin is either assembled completely by hand or with semiautomatic process steps with pins hand-shuttled from process to process.
As a result, the market stopped using pogo pins for all applications other than the most critical applications that could afford the premium costs.
Instead, many connector manufacturers turned to alternatives such as bend, buckle, or cantilever-style contacts that require additional space between pins during compression.
However, this approach is not viable for fine pitch applications "" defined as the number of pins in a small area or the distance between pin centers "" required for today's high density electronics.
Spring-loaded pins, on the other hand, operate in a purely vertical or horizontal fashion, so the maximum space occupied at any time is defined by its diameter. This allows for placement of spring-loaded pins in fine pitch distances as low as .2mm.
H-Pins
The H-Pin, on the other hand, is made using two stamped contact beams (sometimes symmetrical) and a wound spring in a fully automated, high speed assembly and inspection process.
The highly compliant pin has a working range up to 1mm with a flat spring rate and can be utilized up to 15GHz with -1.0dB loss, carry up to 4 amps of current and withstand temperatures up to 200°C.
However, it is the way these pins are manufactured that is the most striking difference. Whereas traditional pogo-style pins are produced in a semi-automated process at the rate of 200-600 per hour, the completely automated stamping process that produces the H-Pin can produce 200-600 a minute.
By automating the process, the spring-loaded probe pins can cost 30-50% less, depending on quantities. Reducing the number of components also increases reliability.
Available in various lengths and pitch sizes as low as .2mm, H-Pins are the brainchild of Plastronics. For more than 40 years, the company has used spring-loaded probe pins "" including pogo-style pins "" in the related test socket industry.
Test sockets utilize the same spring-loaded pins to provide a temporary connection with PCBs for the purposes of burn-in, humidity, failure analysis and other test requirements.
To produce the pins, Plastronics embarked on a mission to re-design the pins and reinvent the manufacturing process so it was fully automated. The goal was to provide a highly compliant pin that provides high temperature, current and bandwidth performance at the price of a stamped contact.
The company also inspects each stamped contact at multiple steps in the process to ensure the pins are identical. The spring winding process is controlled by wire diameter and spring OD is 100% inspected during spring winding. All components are auto inspected as they enter the assembly machine. Finally, all finished parts are auto-inspected before leaving the machine.
Higher production rates and lower costs allow Plastronics to stock much larger volumes for immediate delivery. This can be a disadvantage for low volume or custom orders, as H-pins are produced as standard part numbers.
With the market driving demand for increasingly miniaturized, fine-pitch pins in the hundreds of millions, the high-speed, fully automated production of this new breed of pin is sure to have major implications on cost, delivery and reliability.
For more information, contact Plastronics (
www.plastronics.com
)