SPTS Technologies wins Queens Award for Enterprise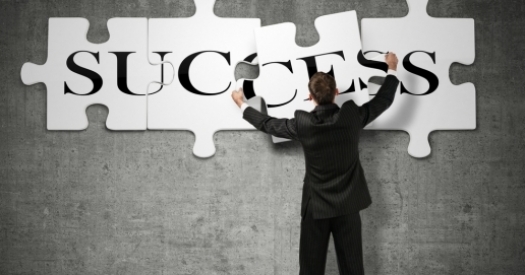 UK award recognises semiconductor equipment maker's growth and success in overseas markets
Wafer processing firm SPTS Technologies, an Orbotech company, has been awarded the coveted Queen's Award for Enterprise in International Trade 2017.
The UK award recognises SPTS's substantial year-on-year growth in overseas earnings and commercial successes in its global business. In addition to judging outstanding achievement in international trade, the judging panel also assessed SPTS's on its corporate responsibility, which included employee affairs, customers and suppliers relationships, and its impact on the environment and society.
"We are extremely proud to be recognised with the Queen's Award for Enterprise in International Trade for the second time," stated Kevin Crofton, president of SPTS Technologies and corporate VP at Orbotech.
"We have a global organization of dedicated employees that makes our international business possible. This award belongs to the entire organization "" from those involved in the development and manufacture of our industry leading wafer processing solutions to our team outside the UK who sell, install and support our products and customers.
"Our customers are many of the leading device manufacturers in the microelectronics industry, who rely on us day in and day out to perform and help them be successful. Our growth is a testament to the quality and competitiveness of UK developed technologies and products in the global markets."
Economy Secretary, Ken Skates said: "Huge congratulations to SPTS Technologies on their second Queen's Award for Enterprise. They are a prominent global business that makes an important contribution to our economy which is why we have awarded them Anchor status."
He added: "I am so pleased SPTS's growth in overseas earnings and its continuing commercial success have been recognised once again by this prestigious award. A focus on exporting is more important now than ever before as we transition out of the EU, and success stories such as this show that companies in Wales can more than step up to the challenge."
The Queen's Awards for Enterprise are the UK's most prestigious business awards, given only to companies or individuals who are outstanding in their field. Previously known as the Queen's Awards to Industry, the first Awards were given in 1966.
Headquartered in Newport, Wales, SPTS Technologies exports more than 95 percent of its products manufactured in the UK and has surpassed its £1 Billion in export sales milestone. SPTS has manufacturing facilities in Newport (UK), Allentown (USA, Pennsylvania), San Jose (USA, California), and operates across 19 countries in Europe, North America and Asia-Pacific.