IQE half year revenue up 12 percent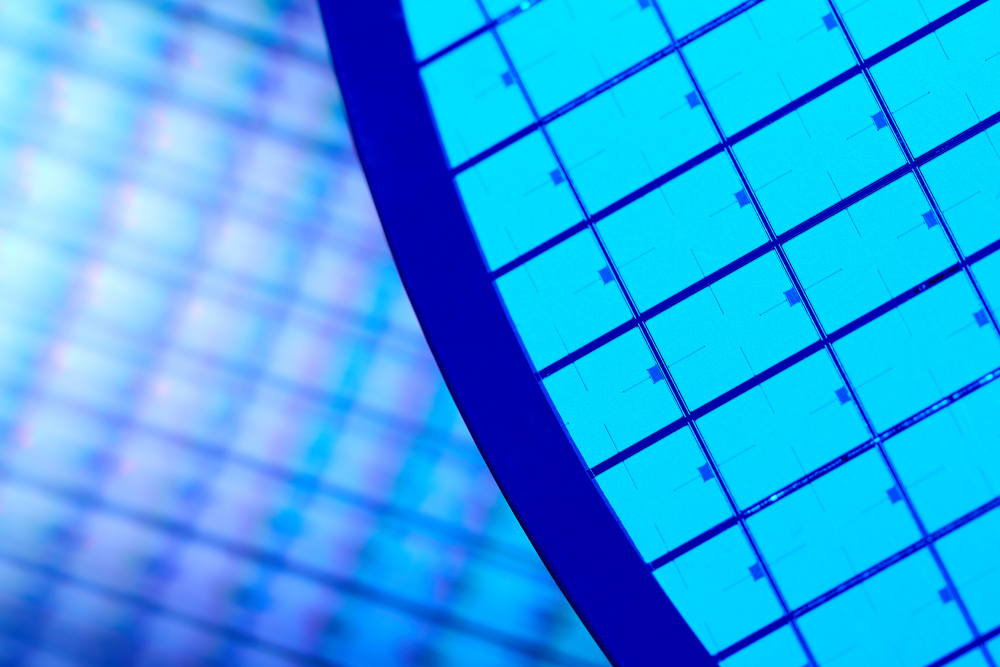 Continued growth in photonics includes early phase of a significant ramp in VCSEL wafers

IQE, a supplier of advanced wafer products and services, has announced its unaudited half year results for the six months to 30 June 2017. At £70.4 million, overall revenues were up 12 percent against H1 2016. Wafer sales of £69.4m were up 17 percent against H1 2016, delivering a 32 percent increase in the related operating and adjusted operating profit.
Sales were up in all three primary markets. Wireless sales were up 9 percent to £47.3m, photonics sales up 48 percent to £15.9m and infraRed sales up 19 percent to £5.6m. License income from joint ventures was £1.0m (H1 2016: £3.5m), reflecting that IQE benefitted from significant upfront license fees in H1 2016. Continued strong growth in photonics includes the early phase of a significant ramp in VCSEL wafers for a mass market consumer application, and contributed to record monthly photonics sales in June 2017.

Drew Nelson, IQE CEO, said: "The compound semiconductor industry is moving through an inflection point. Many of the key innovations that are taking place in the technology world would not be possible without the advanced properties of compound semiconductor materials. Indeed, compound semiconductors are the fundamental enabler of innovations such as 3D sensing, biometric sensors, electric and autonomous vehicles, high speed wireless and optical communications, and advanced manufacturing.

"IQE has developed an unparalleled breath of materials IP, which position it to prosper from the inflection that is taking place in our industry. Our broad portfolio of IP is a powerful competitive advantage which is enabling us to differentiate ourselves in the marketplace. The strength of our IP has enabled us to broaden our direct engagement with OEMs from single points of engagement a few years ago, to multiple programmes enabling a number of next generation mass market technologies.

"IQE's outlook has never looked better. The broad range of customer engagements across multiple technologies and multiple end markets, provide a clear path to increase revenue diversity and accelerate growth over the coming months and years ahead. The breadth and depth of customer engagement underpins the Board's confidence in approving the capacity expansion plan, which provides a flexible and cost effective route to significantly scaling up in our business over the next few years."
Investment in capex and product development of £15.4m (H1 2016: £7.6m) to support further growth, including the expected mass market adoption of VCSELs. This investment was funded primarily through organic cash generation, and supplemented by debt funding.

A further capacity expansion plan initiated to meet higher levels of demand which are expected in H2 2018. 5 new tools on order and lease signed on new premises in South Wales which provides a flexible and cost effective route to add up to 100 new tools, which would double IQE's current tool count.
Gross margins on wafer sales increased from 24 percent to 25 percent, and gross margin on license income remained at 100 percent. Overall gross margin of 26 percent was lower than prior year (H1 2016: 28 percent), reflecting the mix effect of lower license income in 2017.

Adjusted profit after tax reduced £0.4m to £9.8m (H1 2016: £10.2m), which combined with an increase in the fully diluted share count (due to the increase in share price) resulted in an 8 percent decrease in adjusted fully diluted EPS from 1.46p to 1.35p. After exceptional charges of £2.5m (H1 2016: £1.7m), the reported profit after tax decreased from £9.8m to £7.3m.

The Group's net debt increased by £2.4m since the prior year end to £41.9m (December 2016: £39.5m). Deferred consideration, which related to previous acquisitions, is nil, having being settled in full during H2 of 2016.

As part of the Group's strategy, IQE announced in July 2017 that, as part of its expansion plans, it has agreed a lease of a new premises in South Wales. The lease is with the Cardiff City Region, which has a goal of supporting the development of the Compound Semiconductor Cluster in South Wales. This lease provides the infrastructure needed for IQE's expansion in a highly cost effective manner. The lease is for 11 years, and provides IQE with an option to extend the lease or purchase the freehold. In parallel, the Group has placed orders for new MOCVD equipment.