Lumileds Upgrades colour LEDs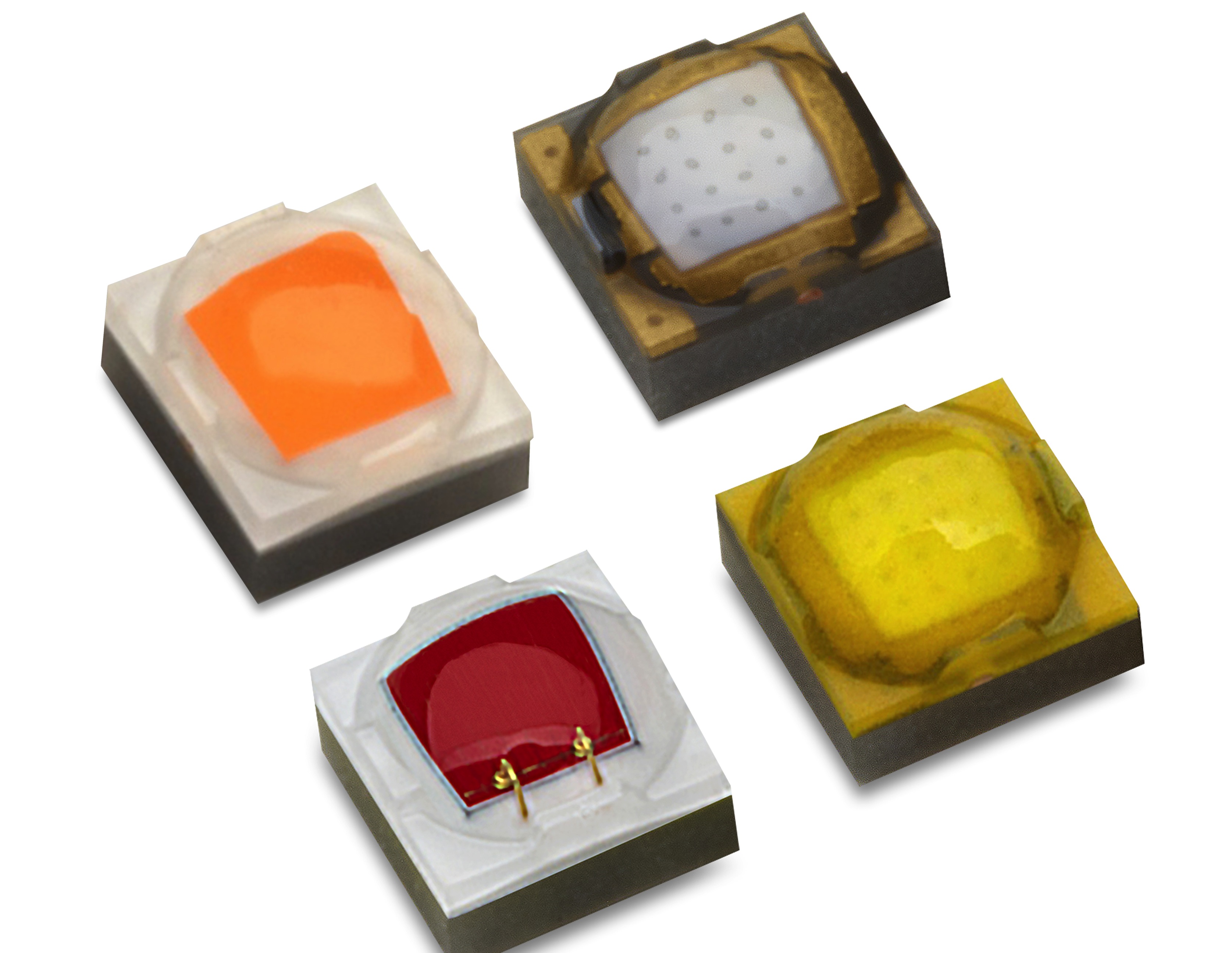 Luxeon Color LED family gets a flux upgrade with improvements of 8 to 20 percent higher output on Green, Cyan, Red-Orange and Red
Lumileds says it has considerably improved the flux across its colour LED family. Performance improvements to the flagship Luxeon C Color Line includes 20 percent higher lumen output in its Luxeon C Green and Cyan compared to the previous generation; the Luxeon C Red-Orange features a 12 percent flux increase and the Luxeon C Red an 8 percent flux increase.

"As the demands on our customer's fixtures become more challenging, we need to ensure our colour portfolio enables them to meet these demands. This increase in flux across several key colors will give our customers a significant boost in performance in existing designs as well as allow them to start from a higher level of performance in new designs," said Jennifer Holland, product line director of the Luxeon C Color Line.
Specifically engineered for colour mixing through its standard focal length, the Luxeon C Color Line is suited for use in architectural, stage lighting, emergency vehicle lighting, and colour tunable lamps and fixtures.
All Luxeon C Color Line LEDs are hot tested at 85degC. Its thermal resistance, claimed to the lowest in the industry at 2.8 degC/W, also helps reduce heat sink cost - or allows LEDs to be driven harder for higher output than is achieved with a competitor's LEDs, according to Lumileds.
Extending these performance upgrades to other lines within the Luxeon Color LED family, Lumileds has also announced 20 percent flux improvements for the Green and Cyan colours on Luxeon Z Color Line and Luxeon Rebel Color Line.