Lunera turns LED Bulbs into Ambient Computing Platforms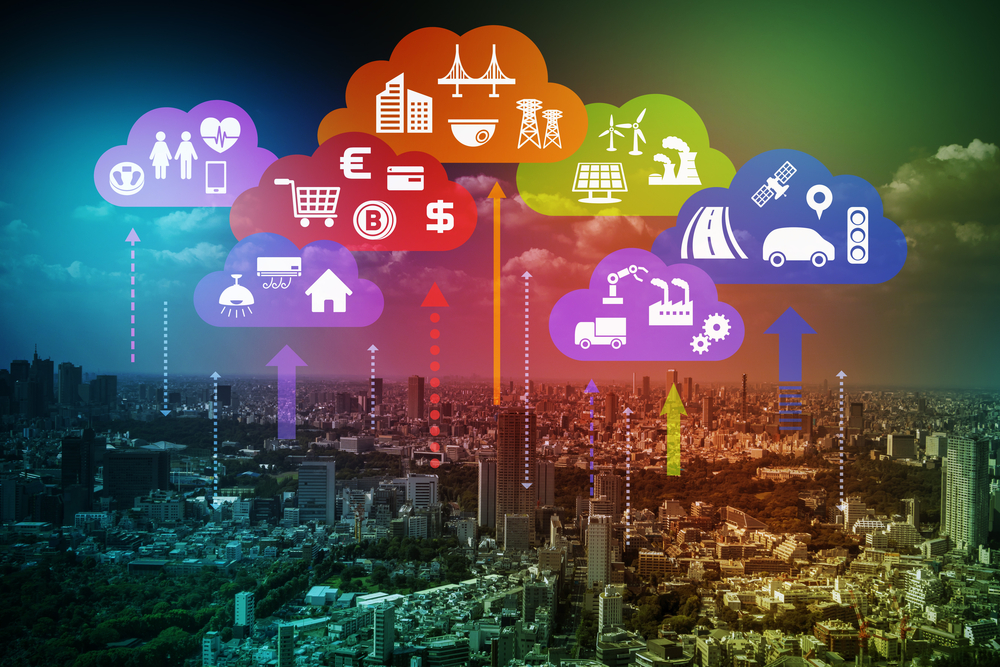 Automatically creates a self-organising, Wi-Fi mesh network that can connect billions of IoT devices to the cloud

Lunera, an IoT infrastructure company, has introduced Lunera Smart Lamps, Lunera Ambient Compute software platform and Lunera Ambient Compute Marketplace. The company's Smart Lamp invention embeds IoT-edge technology - networking, compute, sensors and controls - directly into the end-cap of a LED light bulb.

The Lunera Ambient Compute software platform automatically creates a self-organising, Wi-Fi mesh network that can connect billions of IoT devices to the cloud. The wireless infrastructure, in each Lunera Smart Lamp, can deliver an IoT network that is completely omnipresent. The network supports devices that use Wi-Fi, Bluetooth, Zigbee, IEEE 802.15.4 and EnOcean protocols.
Using the compute technology - processors, memory and storage - in each Lunera Smart Lamp, the Lunera Ambient Compute platform can create a fog and edge cloud. This enables its users to reduce their dependency on the cloud and benefit from less latency, more speed, improved security and privacy, and lower costs.
"Not too long ago, we went from believing that the computer is the computer, to understanding that the network is the computer. Today, Lunera is leading the next shift, one that has the potential to be even bigger: the network is everything around us," said John Bruggeman, CEO, Lunera. "Until now, no one has conceived of the light bulb as the network or the platform for ambient computing. We believe Lunera is perfectly situated to realise the promise of this new compute paradigm."
Deployed within indoor settings on a massive scale, Lunera can enable context-aware applications - from indoor wayfinding, asset tracking and Wi-Fi monitoring to proximity messaging, space utilisation, occupancy-based HVAC control and automated demand response - to run in and between the cloud, the edge and the device itself. Lunera and third-party applications are available in the Lunera Ambient Compute Marketplace.
LED light bulbs are the ideal hardware form factor to drive the shift to ambient computing, claims the company. Light bulbs are pervasive throughout an indoor space, reach every inch of a room and have always-on power. By using Lunera's patented, plug-and-play technology, an end-to-end deployment can be cost justified on energy savings.
The Lunera Ambient Compute Marketplace is built on an open, standards-based microservice architecture that enables rapid development, deployment and integration of third-party ecosystem applications. The first wave of applications available within the Marketplace include:
Real-time location-based services that turn each lamp into a beacon that can transmit and receive signals. The platform supports both Apple iBeacon and Google Eddystone for proximity messaging, indoor GPS, asset tracking and space utilisation, while providing pinpoint accuracy - unlike traditional beacons - and connectivity to the cloud where intelligence resides. This allows customers to create new revenue streams by providing new services, while also protecting valuable assets, securing and optimising indoor settings, and allowing end users to find indoor places quickly.
Energy management will allow for a different user experience for each building occupant. Utilising Wi-Fi connectivity, each lamp can send energy usage to the cloud for interpretation and action, and adjust automatically to its surroundings. Lunera also enables tighter connectivity between utilities and customers to drive greater energy savings. Lunera provides Automated Demand Response (ADR) controls at the lamp and HVAC level, as well as occupancy-based HVAC control.
"Every day we are presented with "˜innovative' technologies that will improve our employees' work experience and increase productivity," said Brett Hautop, senior director of global design and build, LinkedIn. "However, very rarely do we encounter a company like Lunera that has such a unique approach to change the way context-based applications are run in and between the cloud, further changing the way we all operate."
"DFW Airport is committed to leveraging technology to create new experiences for our customers and further enhance our sustainability efforts," said Robert Horton, vice president environmental affairs, Dallas Fort Worth International (DFW) Airport. "Lunera shares our vision for innovation, and we look forward to partnering with them to find creative solutions with a variety of applications to improve the customer experience."

"At Jabil, we partner with companies that help us deliver the best, most innovative technology to our customers," said David Kipling, vice president, commercial & industrial energy efficiency business, Jabil . "We see the enormous potential of Lunera's software platform and the significant role it will play in enabling a rich ecosystem of value-added services, particularly around asset tracking and energy management. Lunera has the vision, technology and expertise to enable the shift to context-aware, automated applications and services."