Hybrid headlight LEDs: the way ahead?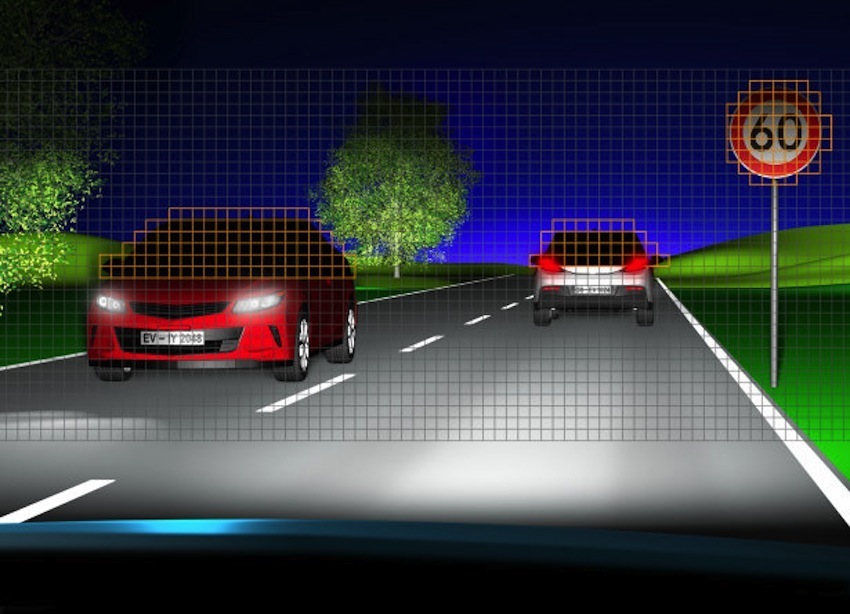 Osram Opto's Eviyos prototype is the first LED device based on the results of the µAFS research project and will go into production in 2020

With fatal traffic incidents more likely to occur at night, advances in automotive lighting "" in particular smart headlighting driven by multi-pixel LED technology "" will become key to making the roads safer for drivers and passengers in the future, says Osram Opto Semiconductors.

Historically, traditional headlighting in the automotive industry has had its challenges. For example, driving with low beam so as not to dazzle other road users can increase discomfort and increase risk in complex driving situations. Popular adaptive automotive headlighting today uses a matrix of LEDs, which are operated with individually controlled chips for each illuminated area. They operate at full energy consumption, but simply "˜mask out' the LEDs that are not needed with a mechanical function.
The trend today is towards LED chips with micro-structured pixels, which can shine, or be turned off individually. The high resolution "" a leap from 84 pixels to more than 1000 "" delivers a smooth and dynamic driving beam. The evolution of multi-pixel LED technology has initiated a giant leap in the development of smart lighting systems, which have the most viable applications in the automotive industry.
The development of the world's first hybrid LED (announced in September 2017), based on the conclusions from the FMER-project µAFS led by Osram Opto Semiconductors, enables enough fine resolution and precise control to realise smart, adaptive headlighting that is highly energy efficient, scalable and compact (1024 pixel in just 4mm by 4mm).
In the μAFS research project (pronounced "˜micro AFS'), a group of German companies worked for three and a half years until September 2016 on the groundwork for a new class of adaptive front lighting systems achieving several thousand light segments based on energy-efficient highly integrated LED headlamps.
"Osram Opto Semiconductors is continuously shaping the future of light day by day, and night by night. With the first commercially-viable multi-pixel LED for smart headlighting in automotive vehicles, we hope to help improve safety records as well as make driving a better experience, with much more control in the driver's hands," commented Stefan Groetsch, principal key expert for applications at Osram Opto Semiconductors.
Eviyos is the first prototype of a hybrid LED that combines a light emitting diode array chip and an individual silicon pixel control IC. Several thousand LEDs in the Eviyos, each just 0.125 mm x 0.125 mm in size, receive their brightness and current setting from an electronic control unit merging various sensor information and the camera input.
The camera acts as the "eyes" of the system, capturing the information about the surrounding environment, and forwarding it to the controller. The controller processes the image data information and forwards a suitably adapted light distribution pattern to the pixels in digital format. As well as exceptional adaptive capability, Eviyos demonstrates energy efficiency thanks to an active electronic control, which ensures that the only pixels turned on, are only those that are needed at that moment in time.