German Government funds Perovskite consortium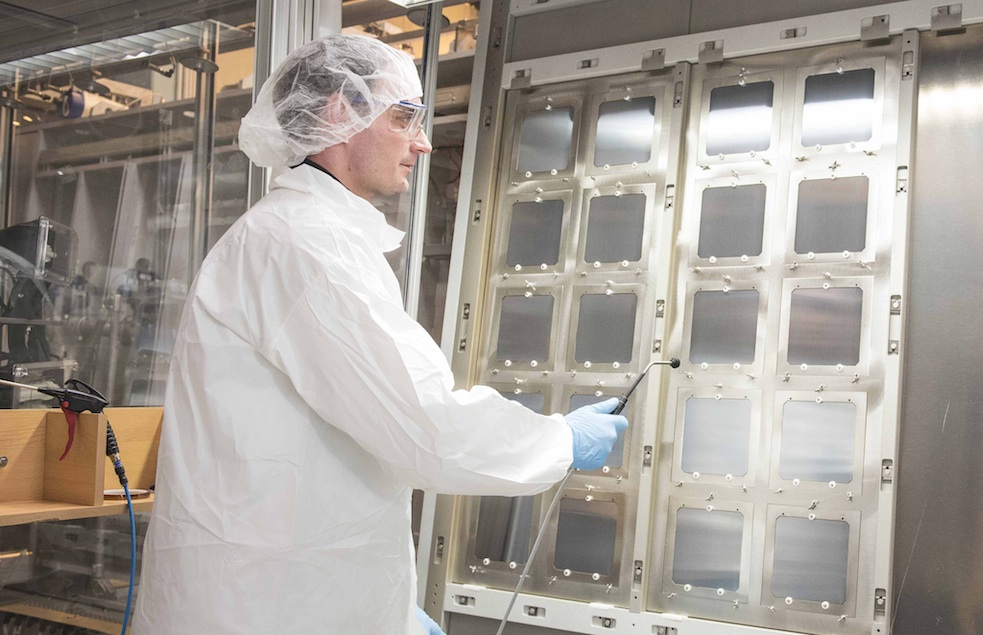 Oxford PV will be leading the €2.8M project which includes Von Ardenne GmbH, Helmholtz-Zentrum Berlin, Fraunhofer Institute for Solar Energy Systems, and the Technical University of Berlin
The German Ministry of Economic Affairs and Energy is funding a new consortium to further demonstrate the manufacturability of perovskite-silicon tandem solar cells as part of its wider investment programme into renewable energy development.
Perovskite company Oxford PV, will be leading the €2.8 million project. Its partners include Von Ardenne GmbH, Helmholtz-Zentrum Berlin, Fraunhofer Institute for Solar Energy Systems, and the Technical University of Berlin.
The project will focus on preparing perovskite solar cell technology for high volume manufacturing. This will include the optimisation of the perovskite-silicon tandem solar cell architecture, to make further efficiency improvements on industrial 156 mm x 156 mm wafer formats; the refinement of industrial scale process technology; and life-cycle analysis to inform the social-environmental impact of the tandem solar cells.
Frank P. Averdung, CEO at Oxford PV commented: "The German Government's investment recognises the opportunity perovskite solar technology has to dramatically enhance the performance of solar energy generation. Oxford PV has made substantial progress in scaling and preparing its technology for high volume manufacturing. With commercial sized tandem cells already in production at our pilot line [shown above] "" it is now a matter of further optimising the process, in preparation for commercial deployment."
Chris Case, CTO at Oxford PV added "The consortium partners bring together the perfect balance of expertise. Refining the manufacturing process of our perovskite solar cell technology will ensure the highest performing tandem solar cell in the field and the easy transfer of our technology into silicon solar cell and module production lines."
Last month Oxford PV achieved a world record certified efficiency of 27.3 percent for its perovskite solar cell. This exceeded the 26.7 percent efficiency world record for a single junction silicon solar cell - validating the ability of perovskite to enhance the performance of silicon-based photovoltaics. Oxford PV's perovskite-silicon solar cell technology roadmap extends beyond 30 percent efficiency.