Fraunhofer IZM is working to put EVs in the fast lane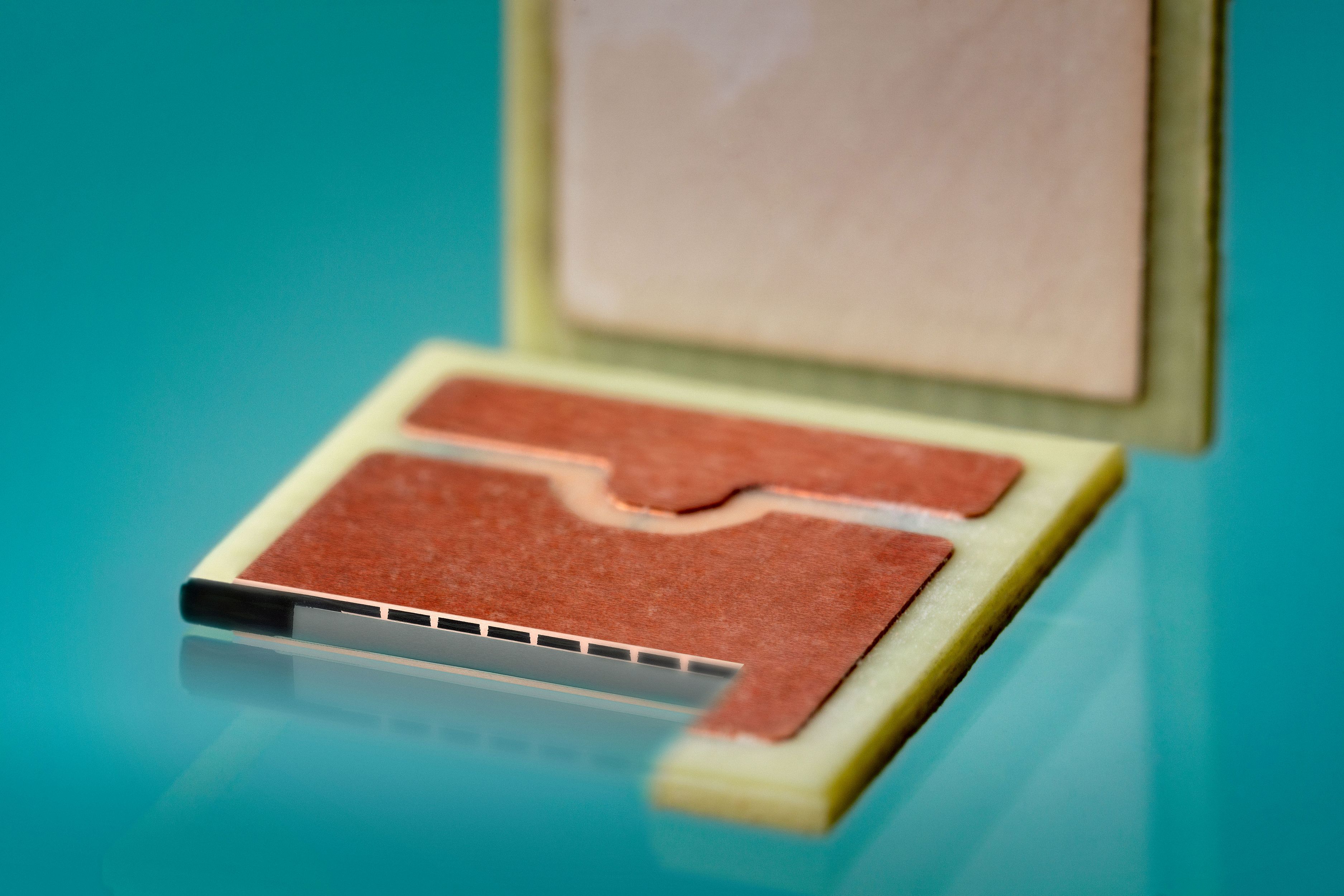 In the SiC Modul project, the power semiconductor is now to be put on the road to industrial production.
Although some electric cars already run on SiC semiconductors, there is still potential to further exploit the efficiency of the SiC semiconductor material. One key to success lies in the packaging and this is the aim of the SiC Modul project, run by Fraunhofer IZM with seven other partners.
The € 3.89 million project, which started in January 2018 and ends in December 2020, is developing a module for large-scale industrial production, based on a PCB design that has already been established in industry and is easy to implement.
The module has been designed around the latest lessons learned from research. For instance, the semiconductor is not contacted with a wire bond connection, but is embedded directly into the circuit via a galvanically produced copper contact, meaning that the cable can be shortened and the power routing can be optimised.
The potential customer is also involved in the development process: in the first year of the project, a requirement specification was drawn up in which the electrical, thermal, and performance requirements for the module and the semiconductors were defined.
The specifications that the product must meet were drawn up and agreed in close collaboration with users such as automobile manufacturers, component suppliers, and component manufacturers.
Lars Böttcher , group manager at Fraunhofer IZM and subproject manager for the SiC project, explains: "We are going beyond general feasibility", because the intention is that the project should develop more than just a prototype. The aim is therefore to put both the new semiconductor material SiC and the embedded technology towards series production.
The project is funded by the German Federal Ministry of Education and Research as part of the E-Mobility call.