Navitas partners with Lenovo on GaN fast charger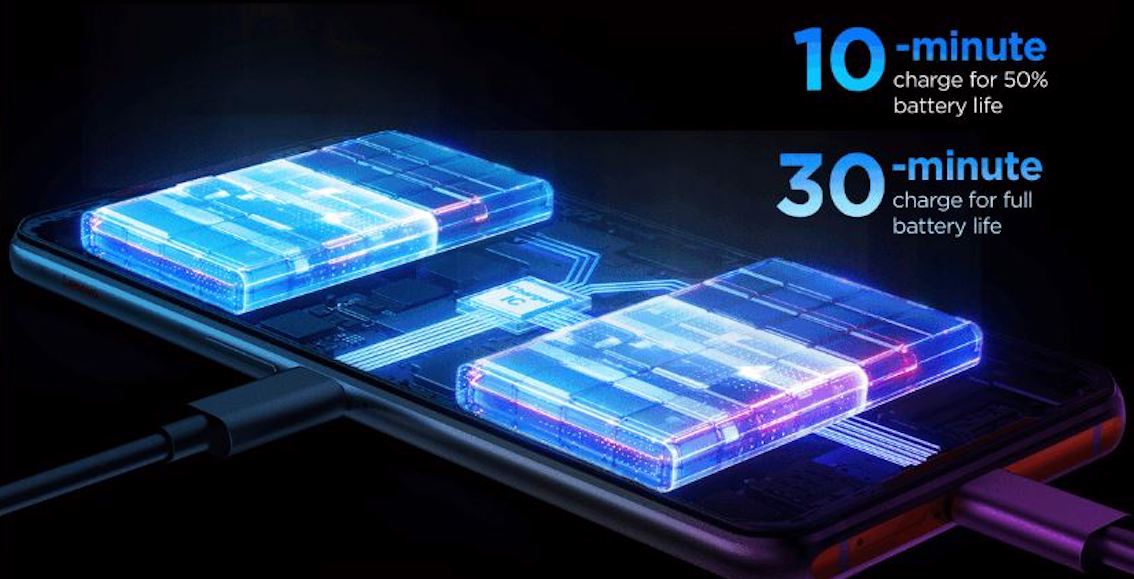 New gaming smartphone charger uses GaNFast power ICs
Lenovo and Navitas Semiconductor have announced that a powerful charger for Lenovo's gaming smartphone brand 'Legion', using GaNFast power ICs has been launched into mass production and supplied 'in-box' with every Legion phone.

According to the companies, the use of GaN technology enables the 90W dual USB-C output charger to deliver 40 percent more power and charge 25 percent faster than previous best-in-class hardware.

Measuring 66 x 62 x 28 mm (115 cc), the 90W Legion fast charger can fast charge a 5,000mAh battery to 100 percent in only 30 minutes. Compared to silicon, it improves the power by three times.
"For Navitas Semiconductor, the cooperation with Lenovo is a great milestone because Lenovo is not only a top phone manufacturer but also a top PC device manufacturer. GaNFast power ICs are a single chip integrating GaN field-effect transistor (FET), GaN digital and GaN analogue circuits. It rapidly promotes the commercialisation of the new generation of high-frequency, high-efficiency and high-power-density power converters" noted Yingying (Charles) ZHA, VP & general manager of Navitas China.
"One of the missions of Lenovo is to create the most excellent and most innovative products in the world. It is a great pleasure for us to establish long-term cooperation and explore more new possibilities with Navitas Semiconductor," said Jin Chen, general manager of the cvellphone business department of Lenovo China.