Shares drop as Cree posts Q1 results below expectations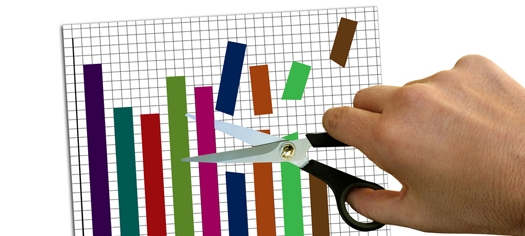 Revenue up by 9 percent, quarterly net income down by 64 percent
Cree, the LED lighting company, has announced revenue of $427.7 million for Q1 fiscal 2015, ended September 28, 2014. This represents a 9 percent increase compared to revenue of $391.0 million reported for Q1 2014. Expectations, however, were higher due to Cree's previously targeted range of $440 million to $465 million.
Cree shares have fallen 47 percent since the beginning of the year. In the final minutes of trading yesterday, shares dropped further to $33.15, representing a total fall of 55 percent in the last 12 months.
The results also showed that quarterly GAAP net income was down at $11.1 million, 64 percent year-over-year compared to $30.5 million for Q1 2014. On a non-GAAP basis, net income for the first quarter was $29.6 million, a decrease of 38 percent year-over-year compared $47.3 million fiscal Q1 2014.
"We have good momentum in our Lighting and Power & RF segments, although fiscal Q1 results were below our targeted levels due primarily to lower than expected LED demand," stated Chuck Swoboda, Cree chairman and CEO. "While the LED industry conditions are challenging, we're confident that innovation is still the key to leading the market and driving growth in all of our businesses. Given our technology leadership, new product pipeline and strong balance sheet, we remain uniquely positioned to capitalize as the industry transitions to LED lighting."
Outlook
For Q2 fiscal 2015 ending December 28, 2014, Cree targets revenue in a range of $400 million to $420 million with GAAP gross margin targeted to be 32.6 percent+/- and non-GAAP gross margin targeted to be 33.5 percent+/-. The GAAP gross margin targets include stock-based compensation expense of approximately $3.4 million, while our non-GAAP targets do not.
Operating expenses are targeted to increase approximately $2 million from Q1. The tax rate is targeted at 22.5 percent+/- for Q2 fiscal 2015. GAAP net income is targeted at $6 million to $10 million, or $0.05 to $0.09 per diluted share. Non-GAAP net income is targeted in a range of $24 million to $29 million, or $0.20 to $0.24 per diluted share.