IQE continues to show positive momentum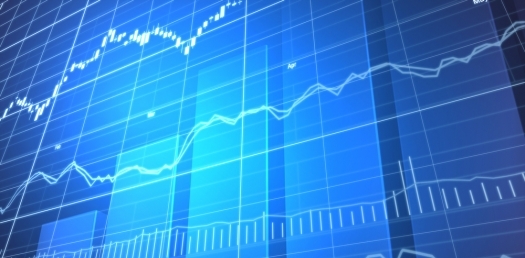 Half year trading statement shows improved revenue and profit
Semiconductor wafer company IQE has provided a trading statement for the six months ended 30 June 2015, with results in line with market expectations.
Expected first half year financial results include revenues of £53.2 million, up 2 percent on last year (£52.0 million) and adjusted operating profit of £6.7 million, up 5 percent on 2014 (£6.4 million). Net debt expected to be £31.1 million, down 12 percent (30 June 2014: £35.5 million).
Market highlights
In the wireless market, key customers have continued to enjoy strong revenue growth. The strong outlook is being driven by new flagship smartphone platforms, growth in sales to China, and upgrades to 4G/LTE. This has primarily benefitted their filter businesses, but also provides a stable platform for compound semi-conductor components including Power Amplifiers (PAs).
Strong sequential wireless revenue growth is expected in in the second half of the year, primarily reflecting normal seasonal trends. Also, although of smaller consequence, some temporary production disruption suffered by one customer during Q2 has skewed some sales into Q3. This customer specific issue did not relate to IQE's products, and has since been resolved.
The photonics business has continued to perform well. It is enjoying strong and sustainable revenue growth. This is being driven by a wide array of end market drivers including data centres, optical communication, industrial heating, and a range of sensing applications.
In advanced solar, IQE began pilot production during H1 15 with its triple junction technology now being deployed into field installations. The end customer has a pipeline of projects scheduled for deployment in 2016/17, which we expect to drive steady growth in demand for IQE's epitaxial wafers.
Good progress continues to be made in IQE's other markets, including GaN and compound semiconductor on dilicon technologies, which are expected to transition to volume over the next two to three years.
On 9 July 2015 IQE also announced a new joint venture with Cardiff University to drive the development and commercialisation of compound semiconductor technologies in Europe, and provide an anchor for the development of a compound semiconductor cluster.
Drew Nelson, CEO of IQE, said: "This was a solid start to the year, in which we delivered continued improvement in our financial results and further reduced our borrowings.
"Our wireless business is proving to be a stable platform to leverage strong and sustainable growth in our photonics business. Beyond this, we are making encouraging progress in advanced solar and power switching, both of which we believe will be high growth markets for IQE in the near future.
"The second half has started well, and we are on track to meet our expectations and deliver continued growth in profits and cash generation. "
IQE will release its half year results on 15 September 2015.