Lumileds brings AtmoSphere to Luxeon Stylist Series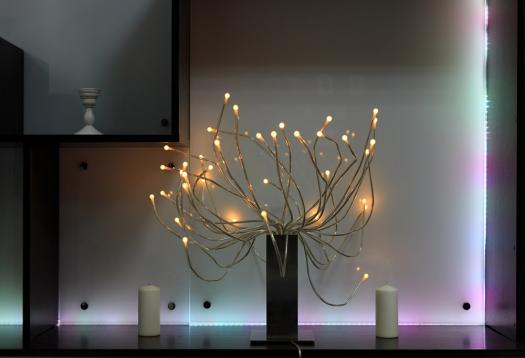 AtmoSphere Technology aims to cast warm, inviting tone in restaurants and hospitality settings
Lumileds has announced Luxeon LEDs with AtmoSphere Technology, which have been developed to create good ambiance for restaurants and other hospitality venues to make customers feel comfortable and relaxed.
Halogen lighting had long dominated restaurant, bar and other hospitality lighting due to its ultra warm light capability, even while LEDs offered a 70-80 percent energy savings versus halogen. "Standard LEDs do not offer the optimal replacement for halogen in restaurant environments, but Atmosphere Technology from the Luxeon Stylist Series does," said Luis Aceña, senior manager, Stylist Series at Lumileds.
Lumileds offers AtmoSphere Technology on its Luxeon CoB arrays in a candlelight-like 2200K temperature with 90CRI that is reportedly the industry's choice for a warm atmosphere in restaurants. For downlights and spotlights, the portfolio of Luxeon CoB with AtmoSphere Technology meets a variety of restaurant needs including PAR 30 and PAR 38 replacements.
For dim to warm solutions, the Lumileds built-to-spec Matrix Platform with AtmoSphere Technology provides a variety of colour tunable designs that use any combination of Luxeon LEDs to achieve the perfect "˜dim to warm' effect.
The company's proprietary Oberon pick-and-place technology is used to pinpoint module color points to provide a consistent light appearance and performance.