Cree high-power LED lowers system costs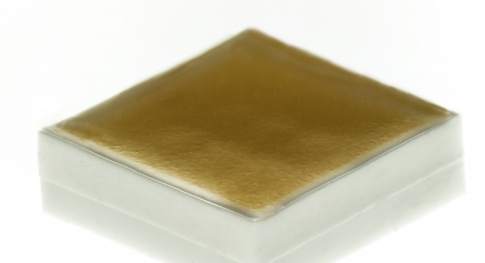 MHB-B LED delivers up to 931 lumens at 85degC and 13 percent higher lumens per watt
Cree has introduced the XLamp MHB-B LED, a new high-power LED that enables a more effective way to deliver lower system costs for high lumen, high efficiency applications designed to meet the new DesignLights Consortium (DLC) 4.0 Premium requirements.
Using key elements of Cree's SC5 Technology Platform, the ceramic MHB-B LEDs combine high light output, high efficacy and high reliability to enable high lumen LED designs that are not possible with mid-power LEDs, according to the company.
The MHB-B LED delivers up to 931 lumens at 85degC and 13 percent higher LPW (lumens per watt) than the MHB-A LED in the same 5mm x 5mm package, allowing lighting manufacturers to quickly increase performance for existing MHB designs without any additional investment.
"We evaluated many low-cost LED options but found that they require very large PCBs and optics and do not provide good lifetimes," said Frank Chen, VP fixture department, Shenghui/Sengled. "We selected the MHB-B LED because its leading light output, efficacy and reliability will allow us to meet increasing industry requirements such as the DLC 4.0 Premium category at the lowest system cost."
The MHB-B LEDs are said to enable designs that use significantly lighter and smaller heat sinks than designs based on mid-power LEDs. For example, a high-bay reference design built with MHB-B LEDs delivers 24,000 lumens and more than 130 LPW system efficacy at 44 percent less weight and 36 percent smaller diameter than comparable high bays based on mid-power LEDs.
Built on Cree's high-power ceramic technology, the MHB-B LEDs have LM-80 data available immediately, delivering reported L90 lifetime projections of 60,000 hours at 105degC. The reference design demonstrates a cost-effective way to meet all of the DLC 4.0 Premium requirements for High Bay luminaires.
"Cree continues to deliver LED innovations that allow our customers to differentiate their products in the market place," said Dave Emerson, vice president and general manager for Cree LEDs.
"The new MHB-B LED allows lighting manufacturers to achieve best system value for all high lumen applications including high-bay, roadway and other outdoor lighting without compromising performance or lifetime."
Featuring Cree's EasyWhite technology, the XLamp MHB-B LEDs are available in 2700K-6500K with high CRI and multiple voltage options. Product samples are available now, and production quantities are available with standard lead times.