Technavio highlights top lighting trends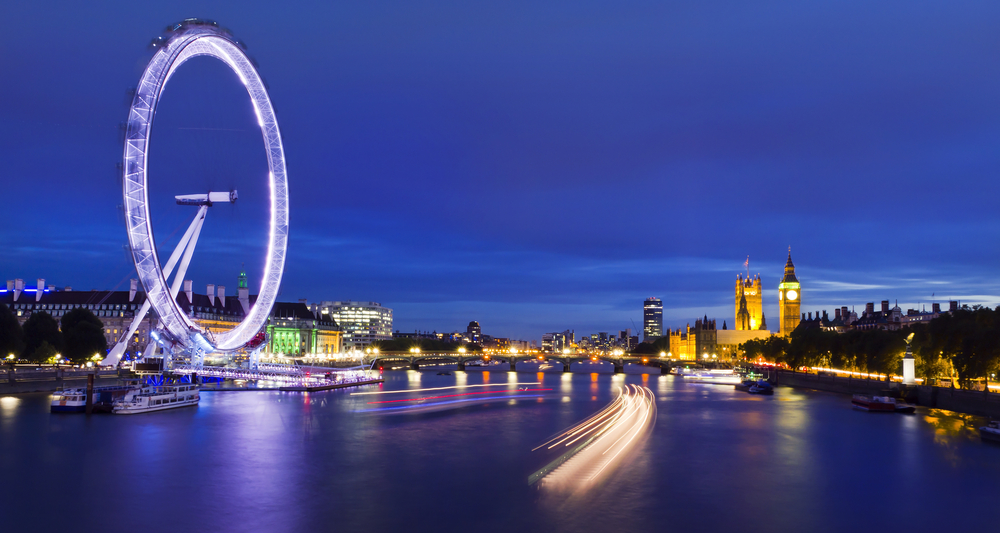 LED lighting will be the fastest-growing segment in general lighting market
Market analyst Technavio's latest report on the global general lighting market from from 2016-2020 shows LED lighting will be the fastest-growing segment, and its revenue share will surpass the revenue share of traditional lighting by 2018.
The top four emerging trends highlighted by Technavio are: declining manufacturing cost of LEDs; emergence of smart cities; increasing demand for architectural lighting fixtures; and advances in lighting technology.
Sunil Kumar Singh, a lead analyst from Technavio, specialising in research on lighting sector, says: "The general lighting market will see an overall growth due to the increase in population and growing urban landscape, which will increase the need for residential and commercial space. The increase in demand for aesthetic lights for home decoration, hospitality segment, and office spaces will also support the growth of the general lighting industry."
Declining manufacturing cost of LEDs
The manufacturing cost of LED lights has declined since 2012 and will continue to decline during the forecast period. The decline is mainly due to the declining average sale price (ASP) of the chips and components used in the manufacture of the LEDs.
Another reason for the decline in production cost of LED lighting products is mass production. The penetration and demand for LED lighting has increased due to reducing ASP, further providing vendors with the opportunity to reduce the variable cost associated with manufacturing by operating their manufacturing facilities at full capacity.
The penetration of LEDs in the global general lighting market will see a significant increase during the forecast period due to the fact that LEDs are considered energy-efficient lighting sources as compared to traditional lighting sources. LEDs are capable of saving up to 40% of the power consumed by traditional lighting sources. LEDs also provide more light intensity as compared with other lighting sources. With the phasing out of incandescent lamps, many governments too, are promoting the use and adoption of LEDs.
Emergence of smart cities
A smart city integrates numerous information and communication technology solutions to drive economic growth and improve the quality of life of its inhabitants. To attain this goal, governments invest in technologies such as climate action plans, open data platforms, water management, smart grids, smart street lighting, urban mobility, and smart parking. Some of the noteworthy examples of smart city projects across the world include Indian Prime Minister Narenda Modi's Smart Cities Mission, the Dubai Plan 2021, US President Barack Obama's Smart Cities Initiative, and many other such projects in the UK, Asia, and Africa.
In 2015, the government of India selected 98 cities, which will be converted to smart cities. The government allotted a total of USD 15 billion, of which USD 7.1 billion was allotted for the Smart Cities Mission while USD 7.4 billion to the Atal Mission for Rejuvenation and Urban Transformation, which aims to rejuvenate 500 other cities.
Smart cities will be connected through different technologies and will need energy-efficient technologies for their sustenance. Therefore, the demand for energy-efficient technologies such as LED will increase with the development of smart cities. "Some of the LED lighting companies such as Philips, Havells, and Toshiba are focusing on their LED business segments and investing in R&D centers, as they are anticipating significant opportunities for LED lights in smart cities projects," says Sunil.
Increasing demand for architectural lighting fixtures
Architectural lighting is used to highlight the important features of a building or a setting. It includes floor luminaires, outdoor floodlights, and decorative lamps that come in different shapes and sizes. There are several projects globally that are increasing the demand for architectural lighting. For instance, MGM Resorts International-the park-shade structures, Las Vegas; Philips lighting project of the Headquarters of Cisco Canada Waterpark Place III; and Kirikkale Merkez Nur Mosque, Turkey, all use LED lighting for illuminating structures. These are but a few examples of the increasing popularity of LED architectural lighting globally.
With increasingly sophisticated lifestyle and the increasing trend of decorating domestic interiors, the Chinese market is also seeing demand for personalized luminaires. Philips has introduced its range of stylish lighting known as Hue, which can connect with Nest thermostat to sense movement in the house to switch on the lights and connect to the fire alarm to detect smoke. It can also be linked with music to change colors with the beats. It also offers a lighting series especially designed for children.
Advances in lighting technology
The market is seeing rapid advances in lighting technologies. For example, in the residential sector, incandescent, CFL, and halogen lighting technologies dominated the market in terms of revenue contribution in 2015. Technavio predicts the LED segment to emerge as a major revenue contributor in the residential sector during the forecast period. The technological transitions in the market are moving toward product enhancements aimed at better efficiency and power-saving capabilities.
Apart from the general features of traditional lighting like switching on and off, dimming, and color tuning, now the consumers will also be able to control these features using a remote. A remote can facilitate the control of lighting for the entire building based on cloud computing. It might even be used to diagnose issues in the buildings from fault detection to optimising energy. Cloud-based lighting controls can help to centrally manage the lighting within buildings.