Richardson adds latest SemiQ SiC Diode Modules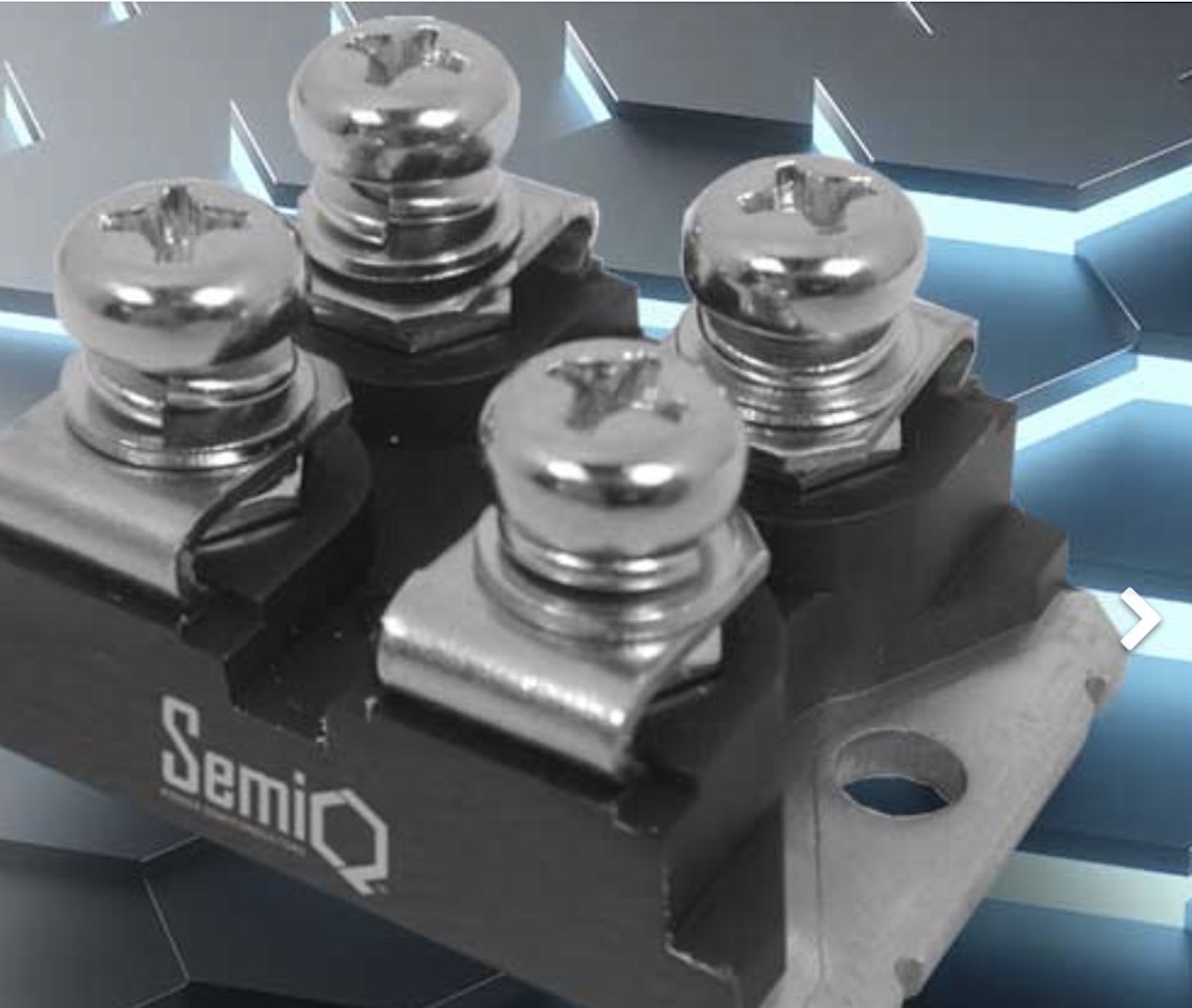 Supports EVs, UPS, solar power and other renewable energy applications
Richardson Electronics has announced the availability of the new SemiQ third generation SiC diode modules. All four modules have been qualified via the JEDEC standard reliability test and come in a SOT-227 package. Samples provided globally upon request.

With over 20M hours of testing, GEN3 is designed and built for reliability and ruggedness with high breakdown voltage and high surge current rating. SemiQ's third-generation SiC modules are available in 650V/1200V, 50A/100A configurations and are suited for applications including but not limited to:

Renewable energy, electric vehicle charging stations, UPS, solar power, and fuel cell power systems.
"Our team is very excited about SemiQ's GEN3 SiC modules. These products expand our power management capabilities and provide greater value add to our customers working in these key growth markets," said Greg Peloquin, executive VP of Richardson Electronics' Power & Microwave Technologies group.

"This partnership expands the SemiQ product line to an even wider group of customers by leveraging Richardson's world-class distribution expertise and application knowledge," said Michael T. Robinson, president of SemiQ.