NGK Invests in Kyoto University Perovskite Spin-off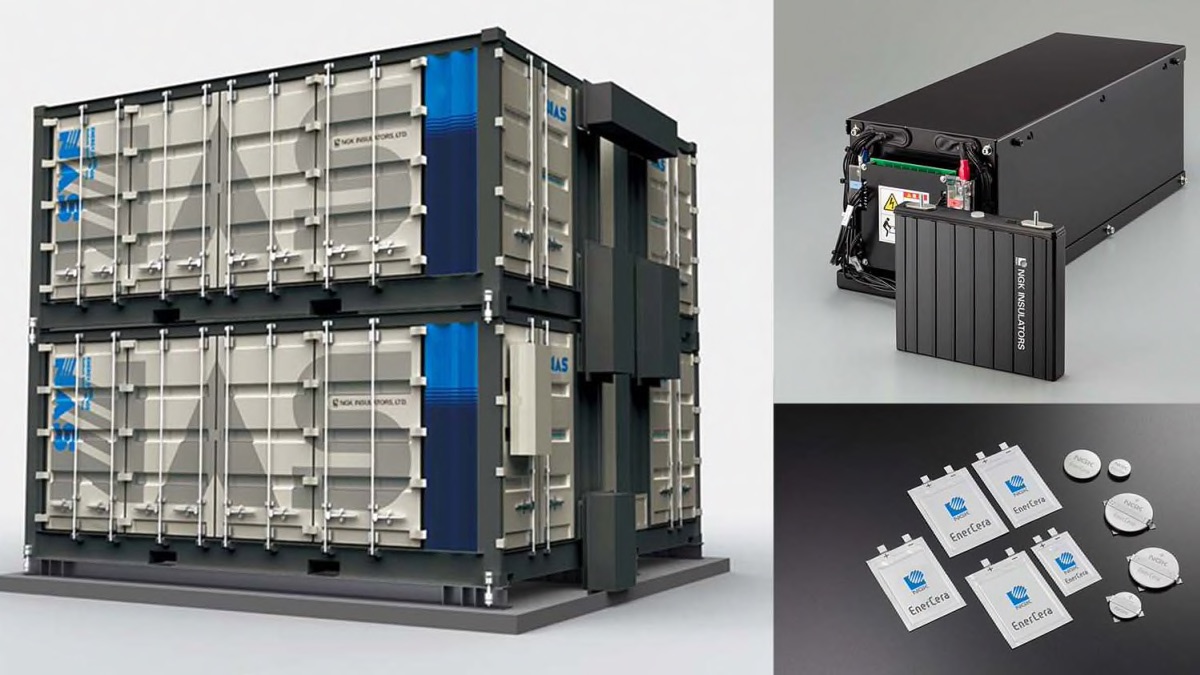 Investment opens up the possibility of working with NGK's various types of storage batteries
NGK Insulators has announced its investment in EneCoat Technologies, a spin-off company from Kyoto University, developing perovskite solar cells and the mass manufacturing process technologies they require for wider use.

NGK is using this investment to work on establishing production technologies that will contribute to improving the quality of perovskite solar cells, seeking to discover the possibilities of working with NGK's various types of storage batteries (pictured above), and aiming to be a solution to achieve carbon neutrality.
The NGK Group regards carbon neutrality as a social issue to address under its mid- to long-term vision, NGK Group Vision: Road to 2050. It has also established a goal of 'New Value 1000' to achieve net sales of 100 billion yen from new businesses in 2030. To do so, it established Corporate NV (New Value) Creation in April to proactively advance the creation of new products and businesses in such ways as collaboration with outside alliances.