SweGaN secures €12m investment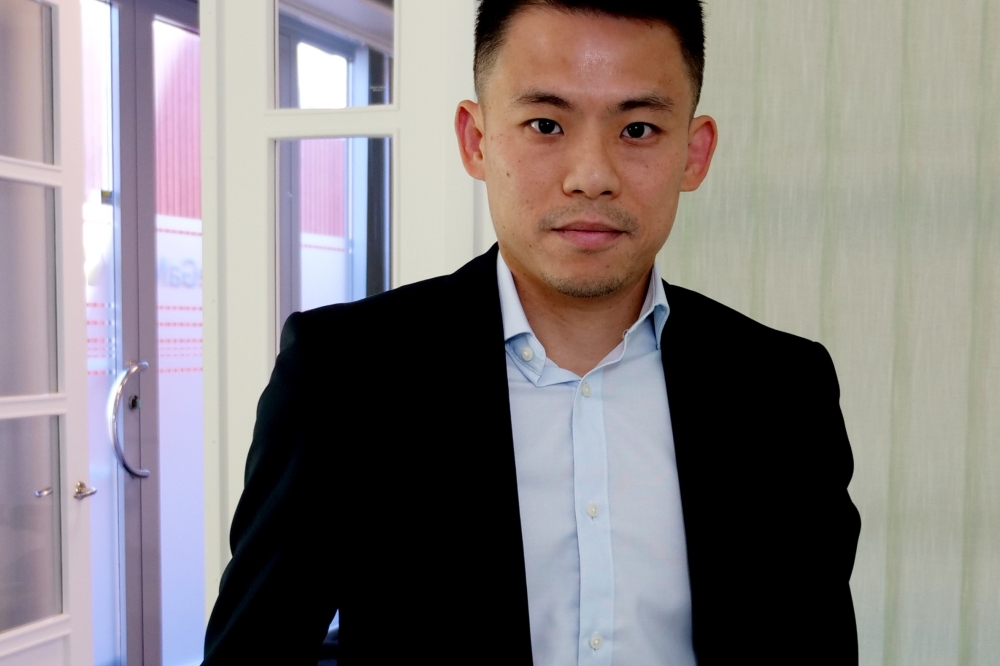 Swedish maker of GaN-on-SiC epitaxial wafers to significantly boost capacity with latest funding round

SweGaN, a Sweden-based maker of GaN-on-SiC epitaxial wafers has completed a Series A financing round totaling 1€12m. The financing was co-led by Intertech Ventures, Mount Wilson Ventures and leading European investor Atlantic Bridge, with participation by STOAF of Sweden and global fabless semiconductor leader MediaTek, forming a powerful global network from the US, Taiwan, and Europe.

SweGaN's innovative GaN semiconductor epitaxy process enables high performance and opens new applications in the multi-billion-dollar GaN-based RF and power markets. The company says that it's QuanFINE buffer-free GaN-on-SiC epitaxial wafers allow customers to reach new levels of device performance and reliability. The company has over 30 paying customers and is in qualification for a wide range of applications in Europe, the US and Asia.
The investment allows SweGaN to significantly increase production capacity to meet market demand from major suppliers of 5G base stations, defence radars, low-orbit satellite communications and on-board chargers in electric vehicles. Additionally, the financing funds empower the company's plans to expand its executive team and to boost engineering, sales, and production staff.
In conjunction with the investment, SweGaN also announced the appointment of Jr-Tai 'Ted' Chen as CEO (pictured above). Ted co-founded SweGaN in 2014 and invented the company's proprietary QuanFINE technology as its CTO.
"I am pleased to introduce Ted Chen as SweGaN's new CEO and look forward to our continued work together to fulfill SweGaN's strategy, vision, and future-oriented goals for serving the industry with the best GaN on SiC technology available on the market. Since starting SweGaN, Ted has displayed remarkable determination, passion, and professional growth, and he is well- equipped to lead SweGaN's in this next chapter of its journey to become a dominant player in the GaN-on-SiC market," said Jonas Nilsson, SweGaN chairman.
"Additionally, I am proud to introduce new members to the SweGaN board and the completion of a highly successful investment round, both of which will significantly boost SweGaN's growth trajectory," he said. New Board members are Fred Chang of InterTech Ventures, David Lam of Atlantic Bridge and semiconductor manufacturing executive Walter Wohlmuth
David Lam, General Partner of Atlantic Bridge said: "As we move from silicon to the third wave of semiconductor materials, GaN and SiC are poised to dominate. SweGaN's revolutionary GaN on SiC technology brings together these two key materials to enable RF and power performance characteristics that are simply impossible to achieve today. I have met with many entrepreneurs and evaluated many innovative technologies as a semiconductor investor over the past decade, and I believe that under Ted's leadership, SweGaN's best days are ahead."
Jr-Tai Chen, co-founder and CEO of SweGaN: "This strategic financing round enables us to lift SweGaN to the next level and beyond in our growth journey and positions us to execute on the SweGaN vision and strategy. To meet explosive market demand, SweGaN's roadmap targets building of new production facilities and expanding our team to deliver of tens of thousands of epi-wafers annually. I am extremely proud to lead SweGaN and our dedicated team for these ongoing missions."
CS International to return to Brussels – bigger and better than ever!

The leading global compound semiconductor conference and exhibition will once again bring together key players from across the value chain for two-days of strategic technical sessions, dynamic talks and unrivalled networking opportunities.

Join us face-to-face on 18-19 April 2023
View the agenda.
3 for the price of 1. Register your place and gain complementary access to TWO FURTHER industry leading conferences: PIC International and Power Electronics International.
Email info@csinternational.net or call +44 (0)24 7671 8970 for more details.